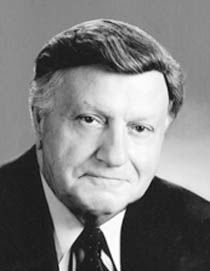 World Mission Sunday: The Columban Sisters
---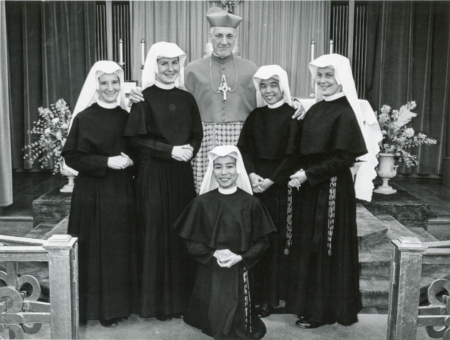 Archbishop Richard Cushing poses with novices of the Columban Sisters in the chapel of their new Hyde Park residence in 1948. Pilot file photo
In preparation for Mission Sunday, Oct. 21, The Pilot is pleased to recognize religious congregations whose primary work is mission activity.

In the long and magnificent history of the Columban Sisters, Boston holds a special place. The Columban Sisters trace their 1922 origins to Ireland, but Boston was destined to play a significant role in the congregation's future growth.

Their original County Clare novitiate presented cultural problems for novices from Australia, America, and Britain. So it was only a matter of time before the Sisters decided to set up a center in the United States. The Columban Sisters arrived in the United States on Christmas Eve 1930 and settled in Silver Creek, New York to establish its first novitiate. However, the congregation needed a more urban location that included colleges where the Sisters could prepare for careers in medicine, education, social services, and catechetical ministries needed in their missionary work. The Archdiocese of Boston had everything the Sisters could hope for, but they needed a special advocate who was friendly to mission activity and who could help them get started.