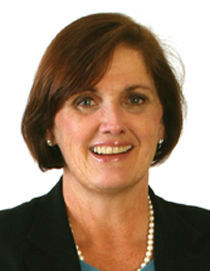 Honoring those who help 'improve the world'
---
One of the privileges I have is participating in our annual Volunteer Recognition Luncheon, a time when we thank our volunteers for their tireless work and commitment to Catholic Charities and the people we are so privileged to serve. All totaled, last year more than 2,600 people chose to give their time to Catholic Charities, donating upwards of 170,000 hours of service.

The luncheon affords us an opportunity to honor staff-nominated "exceptional" volunteers. This year we honored six individuals and two groups for their invaluable service.

Suha Abdeen, the youngest of our extraordinary volunteers, spends one day a week at our Malden Early Education and Learning Program. Suha has a gentle way about her, and is thoughtful and reflective in the way she interacts with infants and children, responding to their cues and individual needs. A full-time college student, Suha has arranged her schedule so that she can continue her volunteer work.

Myrielle Brisson was a teacher in her native Haiti, and brings those skills to her volunteer work at the Haitian Multi Service Center. For more than five years, Myrielle has been helping seniors learn English as well as basic literacy skills with creativity and patience.