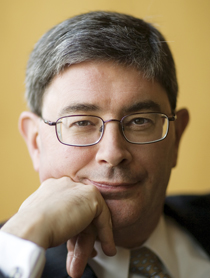 Vatican II's golden anniversary
---
The Second Ecumenical Council of the Vatican, the most important Catholic event since the 16th-century Council of Trent, was solemnly opened by Pope John XXIII 50 years ago, on Oct. 11, 1962. Commentators ever since have taken that date as the beginning of the Catholic Church's engagement with modern society and culture. In fact, however, the Church's grappling with modernity began 84 years earlier, with the election of Pope Leo XIII on March 3, 1878. That date marks the beginning of the transition from the Catholicism of the Counter-Reformation to the Catholicism of the New Evangelization. And in that process of transition, Vatican II played a crucial, accelerating role.
Vatican II is sometimes imagined to be an example of ecclesiastical parthenogenesis: the Council just happened, absent significant antecedents, in a decisive rupture with the past. That, too, is a misconception. Leo XIII paved the way to Vatican II by initiating his reform of the Church's philosophical and theological life, by sponsoring Catholic biblical and historical studies, and by defining the basic principles of Catholic social doctrine. The Leonine reform was intensified by the Catholic intellectual and liturgical renaissance of the mid-20th century, which shaped the early, reforming-years-pontificate of Pius XII: the most-cited source (after the Bible) in the documents of Vatican II. No Leo XIII, no Liturgical Movement, no Catholic Action, no revival of Thomistic philosophy, no rediscovery of the importance of history for theology, no Pius XII--no Vatican II.
John XXIII intended the Council to be a new experience of Pentecost for the Church, so that Catholicism could more effectively proclaim the message of God's mercy and love. Yes, the Council opened the Church's windows to the modern world. But the Council also challenged the modern world to open its own windows (and doors, and skylights) in order to rediscover the world of transcendent Truth and Love--the world of the supernatural, which is the really real world. The growing end of early 21st-century Catholicism is found in local churches that have embraced the Council's evangelical intention and the Council's teaching in full. Those who have done so have found both a new understanding of Word and Sacrament, the twin pillars of Catholic life, and a new passion for evangelism.
Page 1 of 2