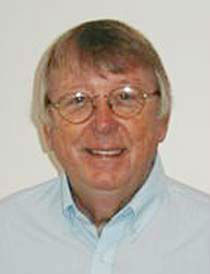 Welcoming Farrell
---
Baseball managers are hired to be fired, as the saying goes. And in Boston it also guarantees you'll be grilled, broiled, sliced, diced, and fried along the way. Presumably John Farrell, who is a college-man as well as the 46th field-manager of your Boston Red Sox, entirely understands all that.
Farrell should also appreciate that no job in these parts brings with it loftier distinction than managing the Red Sox. Historically, it's right up there with being president of fair Harvard, Cardinal Archbishop of Boston, even artistic director of the BSO, although lately some of the air has expired from that balloon. To which Terry Francona might be tempted to add a plaintive, "Amen."
But then there's nothing new about the merits of fame and glory being dubious. Abe Lincoln put it best in his neat parable of the once high and mighty fellow who was getting ridden out of town on a rail after being tarred and feathered and was heard to mutter, "If it weren't for the honor of this thing I'd just as soon have walked."
As the latest would-be savior to end up the sacrificial lamb of our grossly exaggerated baseball expectations, Bobby Valentine was spared the tar and the feathers. But he was obliged to eat a lot of crow and as an almost insufferably proud fellow that had to be -- for him -- almost as undignified. It was not the way he envisioned departing the wicked stage. Don't begrudge Valentine his $2.5 million in severance pay. He has earned it. The hard way!
Valentine is now enrolled in an illustrious lodge. He is the 45th Red Sox field boss to come and go with no more than a couple of them -- to the best of my knowledge -- having left the catbird seat in the dugout on a happy note.
Of those noble two score plus five, eleven now rest enshrined at the game's Olympus in Cooperstown. They would be Messrs. Collins, Young, Barrow, Duffy, Chance, Cronin, McCarthy, Boudreau, Harris, Herman, and Williams. But only one of them got there significantly on the merits of the job he did managing the Red Sox, and that lone chap is of course Dick Williams whose decline and fall was nastier than Valentine's and even more unjust than Francona's.
Conspicuous achievement is no guarantee of longevity in this job. Just ask Jimmie Collins, Bill Carrigan, Ed Barrow, Joe Cronin, Darrell Johnson, and John McNamara. All of them -- like Dick Williams --departed, for varying reasons, within two years of taking their team to the World Series. Curiously, the only manager who did that and lasted longer was Francona. It should be noted, however, that Carrigan -- known as "Rough Bill" and a distinguished graduate of Holy Cross College -- walked away after winning consecutive championships (1915-16) to become a banker in Maine where he was even more successful.
Four of their managers -- namely Barrow, Cronin, Higgins, and Kasko -- were booted upstairs in theoretical promotions although none of them was necessarily happy about it when it happened. Cronin would come to savor the executive life becoming one of baseball's jollier bureaucrats. But in 1947 it didn't please him to acquiesce dutifully to Tom Yawkey's demands that he hand over the reins to that long-time bitter adversary who had solidified his legend in New York's Bronx borough, Mr. Joe McCarthy.
In his legendary iniquity, Pinky Higgins didn't mind adding to his dark influence in Tom Yawkey's front office in 1959 but he despised his successor as field-boss, Billy Jurges. So he made greasing the skids for poor, vulnerable Jurges his first order of business as GM. Ah, those were the days!
Under Harry Frazee's highly eccentric ownership, Ed Barrow floated in and out of the manager and general manager roles essentially doing both jobs at once while trying desperately to talk Frazee out of selling Babe Ruth -- among many other worthies -- to the Yankees. But when he failed, old Ed, who was a cool cat, jumped to New York where he completed the mugging of the Red Sox with a bunch more larcenous deals fleecing the ludicrous Frazee. Among the more amusing ironies of Red Sox history is the fact that their best general manager became the architect of the Yankee's epic and on-going dynasty.
All baseball managing gigs everywhere are tough but the Red Sox job seems to have been oddly crushing for many who've had the "honor." They remain the only team to have actually had a manager commit suicide while on his watch. That would be Chick Stahl and it happened a long time ago, in 1906. The details were skimpy then and are much murkier a century later, so it's not clear to what degree the stresses of managing the team might have been a factor in Stahl's tragedy. There only remains the fact that it did happen.
Page 1 of 2