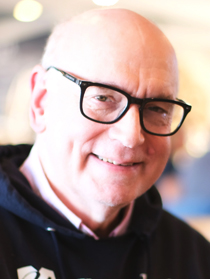 The Year of Faith, the new evangelization, and me
---
The Church opened a new Year of Faith on Oct. 11, the fiftieth anniversary of the beginning of Vatican II in 1962, and the twentieth anniversary of the release of the Catechism of the Catholic Church in 1992. All three of these Church events, of course, were (are) intended to present the Catholic faith in a way that speaks to the people of today, challenging us to live it as our path to union with our Father God in heaven, to love it, and to spread it.
The challenge couldn't come at a more opportune time. The Pew Survey on Religion has just revealed that the number of Americans who don't identify with any religious denomination has increased 5 percent in the past 5 years, from 15 to 20 percent. While Roman Catholicism is the single largest denomination in the country, the number of ex-Catholics would be the second largest denomination, as one in ten Americans are fallen-away Catholics. There seems to be a dramatic move away from organized religion, to secularism, atheism, and new-age "spirituality" divorced from religion.
Indeed, there was a Synod of Bishops meeting in Rome on the subject of the new evangelization between Oct. 7 and 28. The New Evangelization is the Church's name for outreach, starting with its disaffected members. One of the problems is people who are merely cultural Catholics, who were baptized but perhaps not well catechized, and haven't really lived the faith, nor developed a personal relationship with our Lord. Sin is obviously part of the problem.
Cardinal Timothy Dolan of New York gave an interesting analysis on the second day of the Synod. He quoted the Venerable Archbishop Fulton J. Sheen, our "great American evangelist," as saying, "The first word of Jesus in the Gospel was 'come'; the last word of Jesus was 'go.'" Cardinal Dolan continued: "The New Evangelization reminds us that the very agents of evangelization must first be evangelized themselves. Saint Bernard said, 'If you want to be a channel, you must first be a reservoir.' Thus I believe that the primary sacrament of the New Evangelization is the sacrament of penance...The sacrament of reconciliation evangelizes the evangelizers, as it brings us sacramentally into contact with Jesus, who calls us to conversion of heart, and inspires us to answer His invitation to repentance....The answer to the question 'What's wrong with the world?' is not politics, the economy, secularism, pollution, global warming...no. As Chesterton wrote, 'The answer to the question 'What's wrong with the world?' is two words: I am. 'I am!"
Page 1 of 2