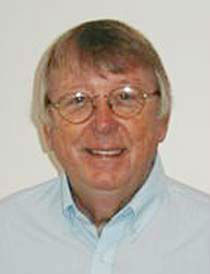 Just a few word about the local pro's
---
O Henry
Have some stray sporting snippets to share with you; a mixed bag of asides, factoids, and old-fashioned wisecracks. Consider yourself as having been warned.
And how much currency do you place in the recurring rumors that Red Sox owner John Henry may be getting ready to bail out? That's been quite the buzz in the financial journals the last two months. Henry, who can get away with it, declines to comment allowing his pals to make light of such gossip. But the revelation that he's fast fading out of the Hedge Fund industry, foundation of his allegedly fabulous fortune, hardly discourages speculation.
Henry never had the look of a long term owner. This was never another Tom Yawkey. But there are better reasons to wonder if he's becoming bored with the BoSox. Like his blooming infatuation with British soccer, the heavy losses he's enduring in same, and above all his evident disgust with the nosedive his baseball team has lately taken bringing to a screeching close the decade long-love affair this entire region had with him and his pals.
Clearly the owner fancies himself something of a savior. Might he be, therefore, miffed at the fickle ingrates of Red Sox Nation who were so quick to sour on him? Even more to the point might he have tired of coddling the glorified children he must pay too handsomely to play this mere game. He'll never say, leaving us free to wonder. There are no rumors around town of would-be purchasers sniffing about, nor have even the faintest smoke signals risen from the ballpark.
But the best reason of all to wonder is the fact that last spring the Dodgers, another crown jewel of a franchise in even greater disarray, sold for well over two billion bucks. Might a world-class financier wandering through a mid-life, career crisis be tempted to find out whether his roughly 700 million dollar investment in Boston baseball can reap a profit of perhaps a billion and a half bucks at a perilous time when heavyweight money-guys are bailing out all over the big-business map. One suspects he'll be powerfully tempted.
Farther down Route One
No team in the NFL -- certainly in the AFC -- has a clearer, swifter, easier path to the post-season than the Patriots. They probably clinched a berth in the tenth week leaving them with two months to mainly try to stay healthy. On the other hand, this is a 6-3 team that could as easily be 3-6, and maybe ought to be.
Ask yourself this question before booking your passage to the Superbowl. Can a defense that surrenders 500 yards of total offense and 35 first downs to those near eternal doormats (at least in this millennium), the Buffalo Bills, be taken seriously?
For all of his acknowledged genius -- especially on defense -- Bill Belichick can't for the life of him develop a secondary that doesn't sooner or later resemble a battered sieve. Boss Bill and mercurial D-backs are clearly not on the same page. It's revealing that three of the four best he's had here -- Ty Law, Asante Samuel, and Lawyer Milloy -- all so aggravated him that he eventually ran them out of town. Is there any chance Rodney Harrison would be willing to come out of retirement? How about Mike Haynes, no doubt still spry near age 60?
The Boss must hit the sack every night mumbling his thanks for the good fortune of having for division buddies the third world Bills, the lost in time Dolphins, and the buffoonish Jets who are now about to observe their 44th consecutive season out of the money. As the Pats were surviving their shoot-out with the Bills, the Jets and Dolphins were losing to a couple of middle of the pack mediocrities by a combined score of 61-10. How lucky can you get? But come January, the party is over.
NHL curtains?
Speaking of parties that are over! It was observed here a week ago that "last call" for the National Hockey League had effectively arrived, with a de facto deadline of Thanksgiving for resolving the game's abominable labor fiasco. As of the writing there are ten days to go and utterly no hope.
It would take a miracle to thaw the thing at this point; such are the depths of the intransigence, mistrust, and mutual loathing. The owners and players have nothing but contempt for one another. At the end of a full week of talks that marched steadily downhill, reports seeping from the last two brief and pointless exchanges suggest the sniping was over the top. They parted with no agreement to meet again and no idea of when it might happen. "Ugly" is too kind a word for it.
Who to blame for the appalling depths of shame this mess has already realized? The owners are doing their usual brilliant job of casting the players' labor chieftain -- this time it's Don Fehr -- as the goat and the Canadian press seems to be falling for it. This is surprising. The media, both here and there, are usually overwhelmingly pro-player in these periodic brouhaha's; hockey owners being amazingly easy to dislike.
Page 1 of 2