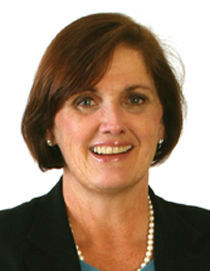 Looking ahead
---
With Election Day behind us, we take some time to not only look back but also to look ahead. The numbers themselves are staggering: $4.2 billion were reportedly raised for the 2012 presidential election with some estimates suggesting that, when all is said and done, actual spending will be closer to $6 billion. Reports point to extraordinary individual campaign contributions: Las Vegas casino tycoon Sheldon Adelson and his wife are reported to have donated some $53.69 million to the efforts to unseat President Obama and other Democrats, with upwards of $290 million reported to have been contributed to both campaigns by 149 donors, each donor contributing $500,000 or more.

In Massachusetts alone, $70 million dollars was spent in the race for the U.S. Senate, the most expensive senatorial campaign ever.

And while there was some attention paid to the 47 percent of Americans living in poverty today, campaign rhetoric offered little in the way of new solutions to the challenges ahead. We trust that our government will continue in its efforts to work alongside the non-profit sector in closing the gaping holes in our social safety net. We hope and pray that in the coming days and weeks, the two parties will find ways to work together to help resolve the most pressing and urgent of our nation's challenges.