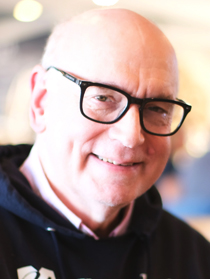 Distinguishing fact from fiction about Catholicism
---
Is the Catholic Church really 1) opposed to science, 2) indifferent to people's freedom and happiness, 3) misogynistic, 4) fixated on contraception, 5) homophobic, 6) without a rational basis for opposing same-sex marriage, and 7) in denial about the connection between priestly celibacy and pedophilia? Of course, if any of these claims were true, one would be hard-pressed to continue being a faithful Catholic. And, indeed, judging from the falling-away of many of our Catholic brothers and sisters over the past decade, these popular legends about Catholicism have acquired some traction. Fortunately, my brilliant friend, philosophy professor Christopher Kaczor of Loyola Marymount University, has written a powerful book dissecting these myths.
Just published by Ignatius Press, "The Seven Big Myths about the Catholic Church" lives up to its book blurbs: "Essential Reading for the New Evangelization"--Archbishop Jose Gomez of Los Angeles; "Full of clarity and charity"--Peter Kreeft; "Not only an engaging read, but a splendid conversational resource"--J. Budziszewski; "Kaczor loves his enemy"--Patrick Coffin.
Indeed, one of the hallmarks of this short book is that Chris Kaczor, in the finest scholastic tradition, honestly examines the claims of those who attack the Church and is thoughtful and considerate, even loving, in his treatment of them. At a time when the Obama administration has all but declared war on the Catholic Church through its HHS contraceptive mandate, Kaczor's work betrays not a trace of "odium theologicum" (theological hatred, the vituperative character of much theological controversy throughout history).
Taking my cue from Boston College's famous apologist Peter Kreeft, who calls the chapter on contraception a "masterpiece," "the most simple, commonsensical, winsome, and persuasive I have ever seen," let us examine that chapter: Kaczor asks, "Why in the world would anyone, for any reason, view contraception as problematic, let alone morally wrong?"
Page 1 of 2