Catholic Voices USA to offer media training for New England Catholics
---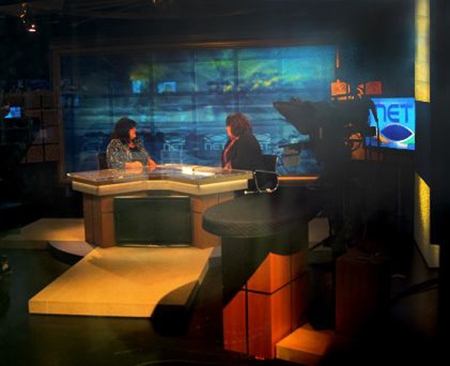 Kathryn Lopez interviews Cheryl Calire as part of Catholic Voices training recently in New York. Photo courtesy Catholic Voices USA
BRAINTREE -- Do you find yourself at home arguing with TV news anchors, radio hosts, and print columnists, wishing someone would defend your Catholic faith? Are you a practicing Catholic who prays for clear voices on news programs who actually believe what the Church teaches? Do you feel called to be one of those defenders?

Catholic Voices USA offers training to ordinary Catholics in all walks of life who want to publicly make the case for the Church in truth and love in the public square. Based on a successful British model, Catholic Voices do not speak officially for the Church but answer the call for laypeople to publicly witness to their faith as an apostolic project of the New Evangelization.

On the weekend of March 8 through March 10, Catholic Voices USA will be conducting an intensive media training session for Catholics in the New England area who want to commit to making the case for the Catholic Church in the public square. Participants will be briefed on the Catholic Voices approach on several current issues and then participate in mock radio and TV interviews. The training is being held at the Archdiocesan Pastoral Center in Braintree.

Catholic Voices USA provides a "new apologetics for the New Evangelization," explained Austen Ivereigh, co-founder of Catholic Voices and author of "How to Defend the Church without Raising Your Voice."