Pope Benedict XVI names Very Reverend Arthur M. Coyle a Prelate of Honor
---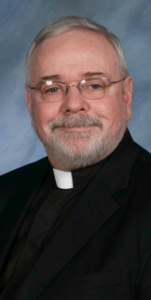 The Holy Father named Very Reverend Arthur M. Coyle Prelate of Honor. Pilot photo
BRAINTREE -- Cardinal Seán P. O'Malley announced Dec. 28 that Pope Benedict XVI has conferred the Title of Prelate of Honor on the Very Reverend Arthur M. Coyle, V.E.

Cardinal O'Malley said, "Msgr. Arthur Coyle has distinguished himself throughout his priesthood with exemplary service to Christ and His Church. His service to the Archdiocese, as a parochial vicar, pastor and member of the Cabinet and now Episcopal Vicar for the Merrimack Region, has consistently been marked by dedication and commitment. His leadership will be of great assistance as the Archdiocese moves forward with Pastoral Planning and the implementation of the New Evangelization. In this Year of Faith, we pray that the Lord continues to bless Msgr. Coyle's ministry and enlivens in all the faithful a new enthusiasm to strengthen the mission of the Church in our parishes."

This honor, the second of three ranks of monsignor within the Church, recognizes Msgr. Coyle's achievements during the course of thirty-five years of ordained ministry. In accord with his new title, at liturgical events Msgr. Coyle will wear a magenta cassock with a purple sash. At non-liturgical events he will wear a black cassock with magenta piping.