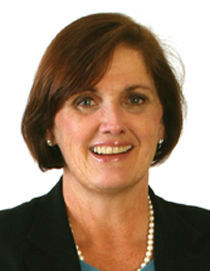 Another 'cliff'
---
While analysis continues regarding the impact on our economy of the New Year's Day bipartisan agreement that was reached in Washington to address the most pressing issues related to the "fiscal cliff," we know that just around the corner are more negotiations and decisions to be made about the debt ceiling and federal spending. The impact on employment, healthcare, scientific research and the military are frequently highlighted in these public conversations, but we must not overlook the implications these funding decisions would have on social services agencies.
For several years now, social services agencies and other nonprofit organizations have seen the demand for services increase tremendously as a result of the prolonged economic downturn and associated financial challenges facing families. This overall increase in demand for social services has coincided with diminishing support from the state and federal government and limited funding from corporate and individual donors. With the recent holiday demands just behind us and the cold winter months ahead, all of us in the nonprofit and social services sector continue to feel the strains.
These challenges will only continue and become dire with the impending sequestration-related cuts that deeply impact domestic spending and funding to the programs nonprofits use to serve our most vulnerable residents. With nonprofits already stretched thin, it seems impossible that we will be able to serve the growing number of individuals and families in need of services.
Catholic Charities, the second largest provider of social services in the state -- second only to the Commonwealth itself -- is no exception. Currently our childcare programs serve more than 1,000 children each year in various settings in locations throughout the Greater Boston area, with 85 percent of families receiving subsidized care. Unfortunately this is only a small fraction of the 54,000 children of working families on the wait list with the state to receive subsidies. During the past two years, the demand for subsidized childcare in the state has more than doubled -- a program category that will be significantly defunded as a result of the budget sequestration.
According to the National Association for the Education of Young Children, approximately 75 percent of public funds for early childhood education are federal dollars provided through the Child Care and Development Block Grant, which in Massachusetts are managed by the Department of Early Education and Care. Sequestration cuts would represent a more than $2 million reduction in funding for subsidies to child care programs that support low-income working families in Massachusetts, according to a report released by U.S. Senator Tom Harkin, Chairman of the Senate Appropriations Subcommittee on Labor, Health and Human Services, Education and Related Agencies. This represents nearly 1,200 fewer children the Commonwealth would have the capacity to serve.
Page 1 of 2