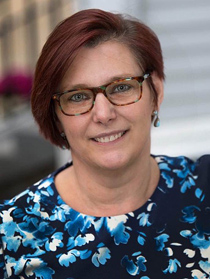 Voiceless
---
Rusty Joiner and Jocelyn Cruz star in a scene from the movie "Voiceless." The Catholic News Service classification is A-III -- adults. The Motion Picture Association of America rating is PG-13 -- parents strongly cautioned. Some material may be inappropriate for children under 13. (CNS photo/Icon Media Group)
NEW YORK (CNS) -- An overheated tone and characters' questionable tactics in the struggle against abortion undercut the obviously good intentions behind the pro-life drama "Voiceless" (ArtAffects).

While it's clearly meant to serve as a cinematic rallying cry for the protection of the innocent, the film instead runs the risk of reinforcing the stereotype of irate, crusading picketers collaring women in vulnerable situations.

Writer-director Pat Necerato's protagonist is Jesse Dean (Rusty Joiner), a former Special Forces soldier, "self-taught in theology," who runs an inner-city Philadelphia church's outreach center where he teaches boxing. A new arrival in what the movie portrays as a dysfunctional City of Brotherly Love, Jesse is understandably dismayed to find an abortion mill operating across the street.

Previously uninvolved in the political controversy, but with a personal stake in the issue shared by his wife, Julia (Jocelyn Cruz), Jesse works to get his fellow parishioners mobilized to shutter the place.

Pastor Gil (James Russo) is opposed to this type of activism. But Jesse is spurred on by his Scottish-born neighbor, Elsie (Susan Moses). Elsie's husband helped found the church but she has ceased to worship there because of the proximity of evil across the way.