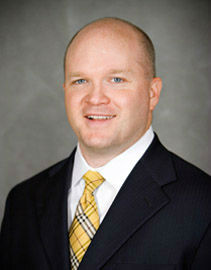 Top 10 tweets from Pope Francis' first seven months
---
In preparation for a talk I am giving at the Catholic New Media Conference (CNMC) this weekend in Boston, I reviewed Pope Francis' 172 tweets in his first seven months of papal leadership and concluded that there are so many gems worthy of prayerful reflection.
By way of background, tweets are short messages on the Twitter platform of up to 140 characters (typically a couple of sentences). I consider it a great medium for short spiritual quotes and Pope Francis is utilizing it well. The @Pontifex Twitter account (and 7 related handles in other languages) was launched on Dec. 12, 2012 by Pope Benedict XVI. When Pope Francis was elected in March, he chose to continue tweeting at the @Pontifex account. Pontifex means "bridge builder." Pope Francis is building a bridge of solidarity and closeness with Catholics worldwide through the use of social media. As of Oct. 14, there are 9.7 million Twitter followers on the 8 accounts, including 3.1 million English-language followers.
So, which tweets are my favorites? It was very hard to select a Top 10 from the 172 tweets. First, I narrowed the list to 45 I really liked. Then I grouped tweets of similar messages together and picked the one I liked the most from that group. Finally I arrived at my top 10 favorites. Here's the countdown from 10 to 1, with a brief comment after each.
10) "Let the Church always be a place of mercy and hope, where everyone is welcomed, loved and forgiven." (June 16, #65) The themes of God's loving mercy and the hope we have in Christ are central to Pope Francis' teaching and his life story.
9) "The world tells us to seek success, power and money; God tells us to seek humility, service and love." (June 2, #57) Pope Francis frequently encourages people in positions of power to use their authority to serve others in love.
8) "We cannot be Christians part-time. If Christ is at the center of our lives, he is present in all that we do." (Aug. 19, #123) The Holy Father wants us to avoid the temptation to compartmentalize our lives. Christ wants to accompany us in our tasks 24/7.
7) "Every time we give in to selfishness and say 'No' to God, we spoil his loving plan for us." (May 26, #52). This is a beautiful way to help us see how in many moments each day we face a choice to turn toward God or to turn away from Him.
6) "There is no cross, big or small, in our life which the Lord does not share with us." (July 26, #104). Pope Francis wonderfully communicates that the Lord is always with us, especially in the toughest moments of our lives.
5) "We ought never to lose hope. God overwhelms us with his grace, if we keep asking." (Sept. 9, #146) The Holy Father wants us to never tire of asking God for his grace and mercy. God's generous response should always give us hope that tomorrow can be better than today.
Page 1 of 2