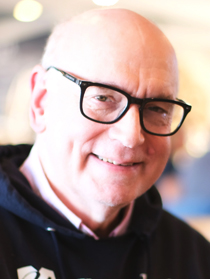 Can businesses claim religious freedom?
---
By the time you read this, the United States Supreme Court will have heard argument in the companion cases of Kathleen Sebelius, Secretary of HHS, v. Hobby Lobby Stores, Inc., and Conestoga Wood Specialties Corp. v. Sebelius. The cases raise the important question whether closely-held family-run businesses can claim religious freedom from the requirement imposed by the government under Obamacare that employers provide free contraceptive coverage for drugs that can cause abortion. The one-hour argument was on Tuesday, March 25, but a decision from the Supreme Court is not expected much before its current term ends in late June.

With the help of some law students, I filed an amicus brief on behalf of a number of not-for-profits, like Massachusetts Citizens for Life and Massachusetts Family Institute, arguing from our legal history and tradition that secular corporate charters have often been the vehicle for the practice of religion unhindered by government control. I summarized the argument in an op-ed published in the Sunday Globe for March 2 under the heading, "Our legal heritage favors religious freedom."