New head of Catholic Citizenship seeks to expand reach
---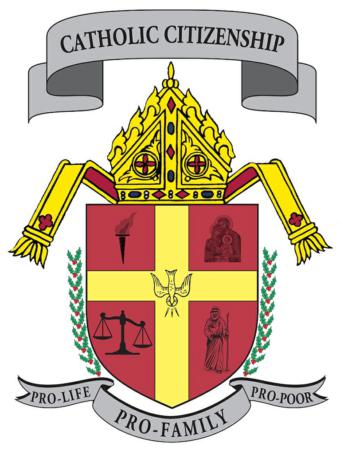 Courtesy graphic
The new head of Catholic Citizenship plans to focus on informing more Catholics and engaging more young Catholics in Massachusetts. Agatha Bodwell of Sandwich, appointed in mid-April, said she hopes to help local Catholics to live their faith completely in every aspect of their life and to connect with others who are doing the same.

"I think, especially in this state, we're easily intimidated. Our culture is so secular here. It's easy to just keep our heads down and our mouths shut, and we just don't realize there are more of us," she said.

Both she and others say the transition is a new beginning and opportunity to continue the organization's important work. In addition to her position as executive director of Catholic Citizenship, she also took on the role of the southeastern Massachusetts field director for the Coalition for Marriage and Family.

Catholic Citizenship seeks to help Catholics support pro-family policies and positively influence political culture. They help Catholics effectively lobby their elected officials and put voter guides in parishes that show side-by-side comparisons of how candidates vote on issues of concern to Catholics.