Seminarian Spotlight: Huan Ngo
---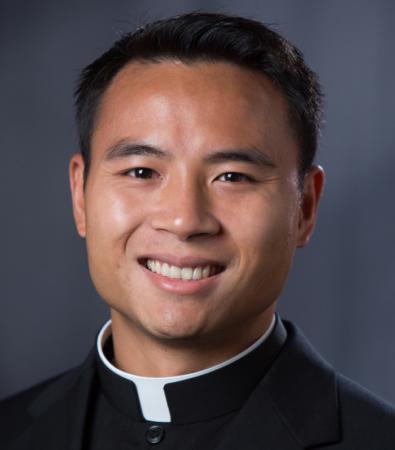 Seminarian Huan Ngo Pilot photo/courtesy Office of Vocations
Home town and state: East Boston, Mass.

Seminary attending: St. John's Seminary, Third Theology

High school: Boston Latin School

College: Providence College

What are some of the factors that led to your decision to enter the seminary and discern the question of a vocation to the priesthood?

I was blessed to grow up with a good and solid foundation, namely, family and parish community, where the faith was not only taught but was also practiced daily. It was something like the rich young man in the Scriptures, the questions of holiness and happiness dawned on me. It comes down to a twofold question: how can I love God with my whole heart, mind, and strength, and love my neighbor as myself? This question requires a response.

Who are some of the people who influenced your decision to enter the seminary? What is it about them that assisted you?

My pastor, Father Wayne Belschner, played a great part in assisting me with arriving at the decision to enter the seminary. Witnessing his love for Jesus Christ and the Church in the concreteness of everyday life is truly an inspiration. He opens my eyes to seeing that holiness lays in "doing smalls things with great love," and "that sanctity lies not in doing extraordinary things, but rather, through ordinary common activities."

What would you say is the role of prayer in the life of a seminarian and what effect does it have on one's ability to see God's call?