Ordination Class of 2017: Deacon Pablo Gomis
---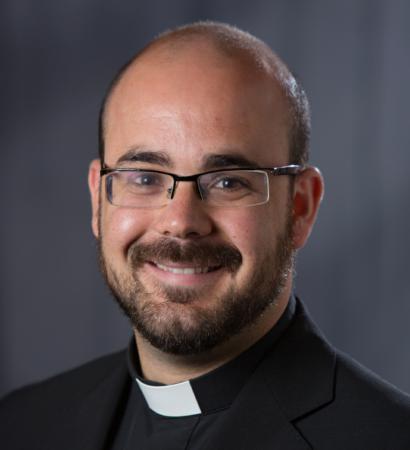 Deacon Pablo Gomis Pilot photo
This is the sixth in a series of articles profiling each of the eight men who will be ordained to the priesthood by Cardinal Seán P. O'Malley on May 20.

"I want to evangelize. I want to bring Christ to the people," said Deacon Pablo Gomis. "The answer to suffering, the answer to any pain and the only way out of sin, is through Christ. This free love, this is what I want to bring to the people."

Deacon Gomis has personally experienced the power of Christ's forgiveness and the possibility of having a life rebuilt by God.

A cradle Catholic, Deacon Gomis grew up in Cartagena, Spain. He recalled that God was always present in his childhood: his family all participated in the Neocatechumenal Way, they attended Mass regularly, they would all pray together every Sunday.

As a young child, he began to feel that God was calling him to the priesthood. But instead of heeding that call, Deacon Gomis did the complete opposite.

"I kept seeing God following me, but I completely rejected it," the 31-year-old admitted. "I turned my back on God and set my life on a collision course with destruction."

By the time he was 18, he said, he was "completely lost" -- in a life of drugs, alcohol, women and parties, he said. He even dropped out of high school, and began looking for work.

"I was a zombie that slept all day and partied all night," he said.