Ordination Class of 2017: Deacon Americo Santos
---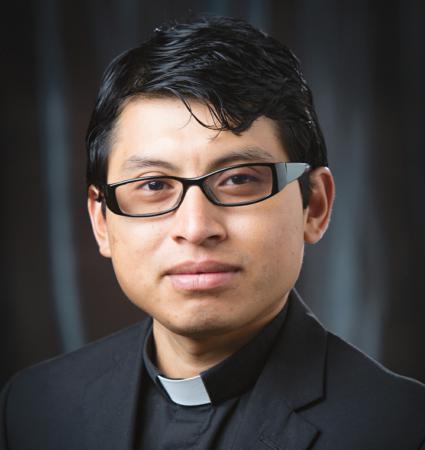 Deacon Americo Santos Pilot photo
This is the eighth in a series of articles profiling each of the eight men who will be ordained to the priesthood by Cardinal Seán P. O'Malley on May 20.

Seven years ago, Deacon Americo Santos left his country, his family and his world behind to follow God.

"Before 2010, I would sometimes visit Boston for pleasure -- I knew some people who had come here from my country, El Salvador," Deacon Santos said. "But in 2010, I came because I received a call from God to serve his Church in the priesthood -- to make a difference in society and to help those who are most in need of God's help."

Growing up in Agua Caliente, a town in Chalatenango, El Salvador, Deacon Santos had always been involved in his home parish. The third of five children, Deacon Santos often thought about becoming a priest.

As a young man, he began teaching religious education in his parish, the Church of San Jose, ultimately working as a youth minister in his parish.

"Being in that environment, I decided to go into the seminary in El Salvador," he explained. However, after a brief time in the seminary, he realized he needed time to discern his vocation.

"Everything was pushing me in that direction, but still I hesitated," the 34-year-old said.

That year, Deacon Santos came to Massachusetts to visit to friends who had been ordained priests in Boston.