Catechetical youth site aims to share mercy at World Youth Day
---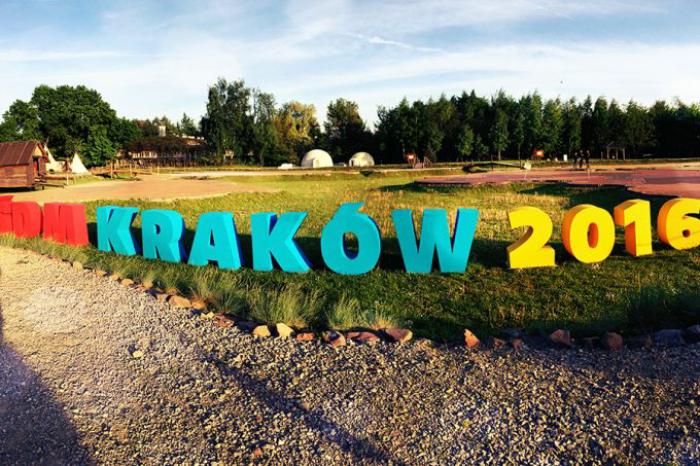 Krakow WYD. Photo credit: Marco Mancini CNA
Krakow, Poland, Jul 19, 2016 CNA.- Poland has been known as the heart of the Divine Mercy devotion since the 1930s and also boasts the homeland of the late Pope St. John Paul II.

This year, an additional spotlight has been shed on the country as it hosts World Youth Day amidst the Jubilee Year of Mercy, which is why the Knights of Columbus are sponsoring a site called "Mercy Centre" in the heart of Krákow to offer youth a multitude of different mercy-themed events.

"Pope Francis has declared mercy a key theme both for this year and for World Youth Day," Supreme Knight Carl Anderson said in a recent press release.

"This is especially appropriate given the selection of Krákow as host city, since this is where devotion to Divine Mercy was born, and where St. John Paul II during his time there grew in this devotion, which became a major theme of his pontificate as well," Anderson continued.

Mercy Centre will be open from July 26-31 and will be located at the Tauron Arena Krákow, one of Poland's largest event centers seating over 20,000 people. It is also listed as one of the places that Pope Francis will visit during the July 25-31 celebration of World Youth Day.