Betania II Spiritual Retreat and Conference Center presents a talk on Blessed Carlo Acutis and veneration of his first-class relic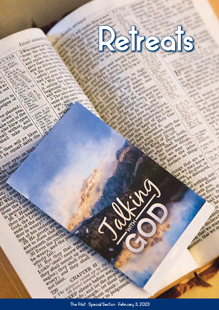 On Thursday, Feb. 9, at 6:00 p.m., there will be a talk on Blessed Carlo Acutis at the Betania II Retreat and Conference Center at 154 Summer Street in Medway. There will be an extensive assortment of photographs and historical descriptions that was created by Blessed Carlo. These present some of the principal Eucharistic miracles that took place throughout the ages in various countries of the world, and which have been recognized by the Church. By means of 187 panels, one can virtually visit the places where the miracles took place.

Many people ask what a first-class relic is? A first-class relic is part of a person's physical body. Miracles of healing and conversion are often associated with the veneration of relics.

Blessed Carlo Acutis, the first Millennial to be beatified, did not strive to become famous but rather to cooperate with God's graces as generously as possible. That journey brought him many experiences that were all united by a burning desire to serve God and others.

The program includes adoration and benediction and a talk on "Carlo Acutis and Relic Veneration." Surveying interest for 24/7 adoration will open on March 25, 2023, a Eucharistic Miracles Exhibit and Book sale.

For more information, contact Nataliya Poto at 508-633-4894 or nataliyapoto@gmail.com.