Regina Tours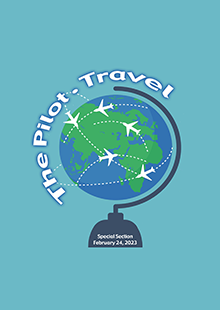 My first trip to the Holy Land was 52 years ago. I was 23 years old and working for Wholesale Tours International (WTI), one of the first American companies to focus on faith-based travel to Israel. My manager asked me to be the escort for Colonel Sanders with his church group of 82 passengers. The tour included Israel, Egypt, and Russia. Because Colonel Sanders had accepted Jesus Christ as his savior late in his life, he was overjoyed to visit many of the places where Jesus taught and walked in the Holy Land.

Members of the group were impressed with the onion-domed churches of Moscow and the Pyramids of Giza, but for everyone, Israel was the highlight of the tour. On our final night in Jerusalem, everyone was asked to give a testimony on the impact of the tour. Of course, most of them stated that it was the highlight of their lives. Our guide, Theo, asked each of us to name our favorite place. The list included the boat ride on the Sea of Galilee, the Mount of the Beatitudes, Capernaum, Mt. Carmel, Megiddo, Bethlehem's Church of the Nativity, Mount of Olives, the Old City, Via Dolorosa with the Stations of the Cross, the Holy Sepulchre, the Upper Room, St. Anne's Church, Cana, Nazareth, and more. Some people, like me, could not choose one specific site, yet everyone was moved and said that their lives would never be the same. At that point in my life, I had only worked in travel for less than two years, but this trip confirmed that my career path was set. I would return to Israel again and again.

One of our favorite testimonies that come from priests is that a pilgrimage to the Holy Land has helped improve their homilies. The quote we hear over and over is that the pilgrimage brings the Bible to life. When they return to their home parishes, they find it easier to preach about places that they actually visited and experienced.

Over the five decades that I have traveled to the Holy Land, archaeologists have discovered and developed many new biblical sites, but I still cannot name a favorite place. Each place holds special memories for me. However, many priests, deacons, and parishioners have sent us wonderful letters telling us of their favorite place. Recently, I asked the same question to two members of our sales team, Fern Ciraolo and Eddie Villegas. Fern picked Magdala because Jesus may have worshipped here in the synagogue that has been unearthed. It is here where Mary Magdalene lived. It is here where the woman touched Jesus' robe in faith and was healed. There is a wonderful church there designed with eight columns. Seven columns are dedicated to seven particular women of the Bible and one dedicated to all the women who visit. Eddie chose the Mount of Olives, where Jesus wept over the city from this spectacular viewpoint overlooking Jerusalem. Beyond the amazing views, the location holds deep prophetic significance. It is here where Jesus will return in the last days to rule in glory.

Fern and Eddie described two different sites that personally touched them, drew them closer to God and to events in the Bible. Throughout Israel, we draw upon scripture to add meaning to each site we visit. Not only does that occur in a powerful way at the moment of visiting, but also it will occur for the rest of our lives. Every time we study scripture at home, hear sermons, or reflect on our faith, we will think back to our experiences visiting the Holy Land, how we connected. For some, it may have from a boat trip on the Sea of Galilee or baptism in the Jordan River. Others may have connected with Cana, the site of Jesus' first miracle. Jerusalem is certainly moving for all who pass through its gates. Many walk the Via Dolorosa, visit and pray at the Church of the Holy Sepulchre. In all of these places, the Bible comes alive to us.

Not all we encounter is thousands of years old. Israel is one of the most modern and progressive countries in the world. This small country is a world leader in medical science and technology. They have transformed deserts into farms, vineyards and citrus groves, growing organic fruits and vegetables to a point where Israel is a major exporter of food. You can stay in modern hotels and travel on modern highways and railway systems. It is certainly a land of contrasts: ancient and modern. When you visit Israel, you may find your special place, the place that will become your favorite. Or perhaps, like me, you won't be able to select just one site over the others. Whether you can name one place or not, one thing is certain -- your visit will be life changing.



NICK MANCINO IS PRESIDENT OF REGINA TOURS.