How to find the best-fit home care agency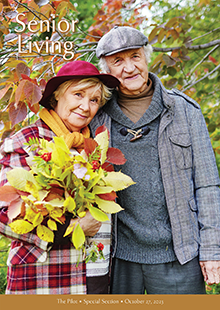 Whether you need home health care for yourself or the beloved senior in your life, finding a home care agency you feel comfortable with is of the utmost importance. But the process can also seem overwhelming. It doesn't have to be. Here's how to find the best-fit home care agency.



Determine the type of care you need

The first step in finding the best-fit home care agency for your family is determining the type of care you need. For example, do you need help with chores around the house and companionship while family care partners take a break? Do you need help with personal care like bathing and dressing? Or do you need skilled nursing assistance for things like catheter care, wound care, or G-tube feeding?

Some agencies specialize in only one type of care, so knowing the type of care you need will help you narrow down your choice in agencies. And remember, it's common to need multiple types of care. That's OK, too! At Celtic Angels Home Health Care, for instance, we offer all the above types of home health care and many more services, too.



Ask for recommendations

Sometimes, the best way to find the best-fit home care agency for you is to ask for recommendations from people who are already happy with their home care agencies. Perhaps you have friends or family members who love their home care agency. Your doctor may offer a recommendation. Or you can read reviews and testimonials from current and former clients.

If you find that many people love a particular agency, there's a good chance you will, too! So ask for recommendations, and take them into consideration during your search. You can also use a search engine like Google but if you go this route, make sure you read the customer reviews and check the company's Google rating.



Check credentials

You want to know that your beloved senior is in the best hands and that the care partners working with them are safe, trustworthy, and knowledgeable. So be sure to check the agency's credentials. Ask about licensure, insurance, and accreditation. And inquire about the agency's hiring and training practices. Thorough background checks and up-to-date training should be standard. You'll also want to make sure the agency ensures that their caregivers are bonded.

At Celtic Angels Home Health Care, we are licensed, insured, bonded, and accredited. All our caregivers pass rigorous background checks and are screened through the Massachusetts Criminal Offender Record Information (CORI) database.



Inquire about policies

Home care agencies should be reliable. After all, you depend on them to provide quality care to your beloved senior. So be sure to ask about relevant policies. For example, how will backup care be arranged if your regular care partner calls out sick? What is the policy for changing care partners if your current care partner isn't a good fit? And what happens if your senior loved one gets a new diagnosis and needs additional care?

You should feel comfortable with the home care agency's policies and understand how care will be provided when unexpected situations arise. It's important to know how quickly care can be arranged and to ensure all your questions are answered. At Celtic Angels Home Health Care, we always arrange an initial no-cost, no-obligation meeting in your home to answer all your questions and address any concerns prior to beginning service.

Would you like to see if Celtic Angels Home Health Care is the best-fit home care agency for you or your beloved senior? We'd love to meet you! Contact us today to schedule an appointment. Or visit our website at www.celticangelsinc.com.



MARIA BURKE, RN, IS THE OWNER OF CELTIC ANGELS HOME HEALTH CARE.