Culture
Sometimes it is easy to believe that kindness and mercy are not attributes that many possess. ... I believe, however, that these characteristics of generosity, love and faith are alive and well in our Church and schools.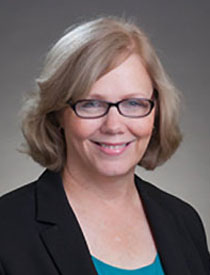 November, the month of Thanksgiving, reminds us all to be grateful. I always remember the words of the song, "Praise God from whom all blessings flow..." at this time of year. It seems that the beauty of the season and our Church calendar reminds us right before we enter Advent and Christmas that we should pause, reflect and express gratitude to God and each other.

This year, I can see that many of the people that I am thankful for are showing me how to live during the upcoming Year of Mercy. In very real ways, our schools are full of corporal works of mercy each day and I am very thankful that our faith is alive and well in these areas.

Let's begin with a student who asked that everyone who was invited to his 8th birthday party to bring a donation for others and not a gift for him. Stevie, a student at St. Monica School in Methuen, donated more than $1,000 to a project that builds wells in Kenya. How can you not be grateful for Stevie and the students in our schools who display generosity at such a young age?

A few weeks ago, one of our students was killed in an automobile accident. The school had so many offers of support and assistance from other Catholic schools that they were overwhelmed. Schools that were more than 40 miles from the school that was impacted by this student's death volunteered prayers, grief counselors and assistance. I am so grateful for our schools that are teaching their students what it means to offer mercy to others.

Aiden Wright attends St. Louis School in Lowell. Aiden discovered a checkbook with $8,000 cash tucked in it. Aiden told his uncle and immediately turned it into the police. He didn't hesitate, he did what was right. We are so thankful that Aiden has learned what it means to be honest and that he practiced that virtue.

In another one of our schools the teachers provide assistance to students and their families who may need food or clothing. On their very limited salaries, the teachers buy food, mittens and other clothing to help their students. They do it with very little notice and we only know about it because their students told us. Their students understand that they are loved and the teachers are modeling what it means to love as Christ loves us, as they sacrifice for others.

Students sometimes have talents that our schools need and they are willing to share them with their schools. At St. Mary's in Lynn, one of their students, Matt, is a very good videographer. Matt is doing enrollment and fundraising work for the school and is assisting the school in its branding efforts. He is showing us what stewardship means and we are thankful for his efforts.

In our schools, children are taught the power of prayer, another act of mercy. Just one example of this that we discovered occurred at the Neponset campus of St. John Paul II Catholic Academy. Students have been praying for approximately a year for a baby that was born premature. They had never seen the baby and yet, the children remembered to pray for her each day. This year, the students met the little girl they had been praying for and, for many of the students and teachers, it was a very emotional moment. They saw that their prayers had made a difference and they rejoiced at the smiles she gave them when she met them.

Sometimes it is easy to believe that kindness and mercy are not attributes that many possess. We read about violence and dissention and we hear about the horrible things people do to each other. I believe, however, that these characteristics of generosity, love and faith are alive and well in our Church and schools. We are teaching children that it is better to give than to receive and that we all have an obligation to assist others. We are teaching them that prayer is powerful and necessary and that praying for others is an important way to help.

Our schools are places of hope, places where we work diligently to instill the habits of charity and mercy. We are not perfect and we will always seek to be better. But I am so grateful for our students, their families who trust us with their children, and our teachers and administrators. Together we are building the kingdom of God. We are blessed and we are grateful.

KATHY MEARS IS THE SUPERINTENDENT OF CATHOLIC SCHOOLS IN THE ARCHDIOCESE OF BOSTON.

- Kathy Mears is Superintendent of Catholic Schools in the Archdiocese of Boston.
Recent articles in the Culture & Events section