Culture
No team in baseball, not even their longtime AL soulmates the Red Sox, circa 1918-2004, have been more haunted and harassed, stalked and scapegoated by the sins of their past.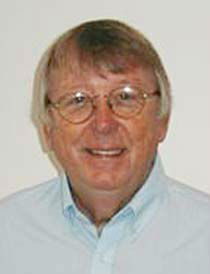 In a season widely conceded to them back around the end of last year, the Chicago Cubs are somehow exceeding expectations. That's no mean achievement, especially for a luckless and, more often than not, lackluster outfit which has won nothing in 108 years. Which is, of course, precisely the point.

In their scalding start to the season the Cubs won 25 of their first 31 games for a winning percentage of .811, sauciest break from the blocks witnessed in baseball since the Tigers went 30-5 to launch the 1984 season. That would be the same Detroit team the Cubs met when they last made it to a World Series in 1945 and the same Detroit team the Cubs beat when they last won a World Series in 1908. Are certain baseball bio-rhythms achieving a kind of juxtaposition here?

Playing at an .811 clip projects to a total of 131 wins in the 162 game regular season and we can safely predict that ain't gonna happen, old Sport. But after only six weeks of the season the Cubs have a ridiculous nine game hold on first place in what is widely considered baseball's toughest division. Insanely early as it may be for drawing meaningful conclusions, the necessity of taking these Cubs very seriously is equally beyond dispute.

On the other hand there remains -- still sturdy, upright and loaded with menace -- their most ardent and bitter foe they've yet to beat. And that would be their own bloody history. No team in baseball, not even their longtime AL soulmates the Red Sox, circa 1918-2004, have been more haunted and harassed, stalked and scapegoated by the sins of their past. When it comes to historical folly, the Cubs need apologize to no team with most of it having happened before Steve Bartman was even born.

As is the case with the Red Sox, there's a salty reference point from the dim and misty past for everything they do. Their start this season was the most sizzling they've posted since 1932, not a very good year for most Americans save for those blessed to be playing baseball for a living. Built around a core of eventual Hall of Famers -- Gabby Hartnett, Ki Ki Cuyler, Billy Herman -- the '32 Cubs were a decent team that proved the usual postseason cannon fodder for the perennial pin-striped juggernaut out of the Bronx that boasted seven ultimate Hall of Famers in the starting lineup plus three more on the pitching staff.

The '32 Fall Classic would, as every schoolkid recalls, be the epic the mighty Bambino upstaged when he allegedly pointed to the stands beyond the ivy indicating where he intended to plant the next meatball served by Charlie Root and then delivered with quintessential Ruthian gusto. Such colossal chutzpah still rankles Cubs' diehards who insist it never really happened. But it's an argument they've long ago lost to the keepers of cherished baseball myth.

Depression era baseball was loud and lusty in Chicago with Al Capone himself often leading the huzzahs. Invariably featuring sluggers like Rogers Hornsby, Chuck Klein and Capone favorite Hack Wilson to go with the Cuylers, Hartnetts, etc., the Cubs won four pennants within a decade (1929-1938) only to roll over every October. Their record in the four Classics; a ghastly 3-16. The A's under Connie Mack dispatching them in '29, the Tigers sparked by their fabled G-Men -- Greenberg, Gehringer and Goslin -- stomping them in '35, and the merciless Yankees sweeping them quite hideously in both '32 and '38.

A mere half inning best illustrates the agony of it all; the seventh in 1929s Game Four when the Cubs blew an eight-run lead surrendering 10 runs to the A's in what remains the most spectacular post-season meltdown in all of baseball's interminable history. The era perfected the Cubs' penchant for the spectacular flop later to be artificially elevated by silly talk of curses and such. If all this is beginning to sound vaguely familiar, that's because it should.

In their romantic lore -- which they also feature with the same exaggerated energy the Red Sox have always expended on theirs -- the Cubs would much rather boast of the 1908 team, although it actually won only because of Freddie Merkle's immortal "boner" when the kid's failure to touch second base cost the Giants a pennant they deserved. Tinkers, Evers, and Chance -- adroit at the double play -- were their ringleaders. Decent players, although none of them would be enshrined in Cooperstown today were it not for a catchy little poem etched by a sportswriter. Ah the power of myth!

In the '08 Series, they dropped the Tigers of Cobb and Crawford for the second straight year and it wasn't close. Who would have imagined that 108 years later they'd still be yearning for the next one?

If the Baseball gods with their devilish sense of humor arrange for all that to culminate in a showdown with the Red Sox this October -- a possibility much on the rise -- the irony will boil over.

When last they met they staged the second worst World Series ever played. It matched two disgruntled teams in combat with their owners and featuring a brief strike by the Red Sox and dire threats by both teams over bonuses denied. Play on the field was drab, with some believing gamblers had corrupted the affair, although that issue was never probed. All of which infuriated the entire Nation given that a rather more important battle was being simultaneously waged overseas, World War One.

The year, of course, was 1918.

- Clark Booth is a renowned Boston sports writer and broadcast journalist. He spent much of his long career at Boston's WCVB-TV Chanel 5 as a correspondent specializing in sports, religion, politics and international affairs.
Recent articles in the Culture & Events section