Culture
Sadly, once Thanksgiving is over, the choice to heat or eat will continue as families prepare for the Christmas holiday, followed by the harshest days of winter.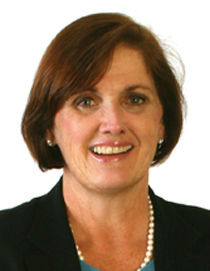 This is the time of year when my dreams are invaded by turkeys -- not the figurative turkeys that can sometimes appear in our dreams -- but the frozen Butterball variety. I imagine that this happens because it is at this time of year at Catholic Charities that so much of our attention is focused on making certain that families in need have the food necessary for a healthy and plentiful Thanksgiving dinner.

We know that across the country, nearly 17.5 million American households experienced food insecurity in 2013. That's 49.1 million people, or 1 in 6 people living in the United States.

Sadly, one in five children in eastern Massachusetts faces hunger on a daily basis, as do many seniors living on fixed incomes. It seems that too many of our friends and neighbors are forced to choose between paying for groceries or paying for their rent, heat or electric bill.

Families like those led by a woman we'll call "Judy," a 45-year-old single mom of two pre-teenaged children who is considered one of the many "working poor." She works over 50 hours a week but doesn't earn enough money to make ends meet. After paying rent and other essential bills, there's very little money left for groceries. Judy has turned to Catholic Charities for help this Thanksgiving, so that her family can celebrate, as so many of us do, the many blessings that she and her children experience.

This year, we again are partnering with the United Way of Massachusetts Bay and Merrimack Valley to distribute nearly 4,000 Thanksgiving meals to families in need throughout Boston and the surrounding communities. Thanksgiving baskets, consisting of more than 100,000 total pounds of food, are being distributed across 13 Greater Boston communities.

As you can imagine, distributing this much food requires an enormous amount of planning and preparation, much of which begins in the summer. Our partners at the Greater Boston Food Bank, along with volunteers of all ages from parishes, companies and schools across the region join together with us in the weeks before Thanksgiving as we collect and pack bags of food and turkeys for distribution. Our own Cardinal Seán (Did you see his interview on CBS 60 Minutes?) is among the hundreds who volunteer their time in this huge effort.

Sadly, once Thanksgiving is over, the choice to heat or eat will continue as families prepare for the Christmas holiday, followed by the harshest days of winter.

Already we are receiving requests from families for Christmas holiday help, most asking not for expensive toys or electronics, but rather for warm coats and boots, items too expensive for increasingly tighter family budgets. And we know that with prices for everyday necessities continuing to rise, we will be asked to fill the gap for many more of those in our communities struggling to meet their basic needs.

Our ability to close the basic needs gap as we celebrate the holidays is directly related to the generosity of so many in our community. It is heartwarming to know that there are so many willing to lend a helping hand to those that need extra support during this season of gratitude.

It is this amazing generosity that I count among my own blessings as I give thanks at Thanksgiving.

To learn more about our work, go to www.ccab.org.

DEBORAH KINCADE RAMBO IS PRESIDENT OF CATHOLIC CHARITIES OF THE ARCHDIOCESE OF BOSTON.

- Deborah Kincade Rambo is president of Catholic Charities of the Archdiocese of Boston.
Recent articles in the Culture & Events section