Faith
The teaching of the Catholic Church does not envision the sort of equal apportionment of time that you suggest by the term "dual worship."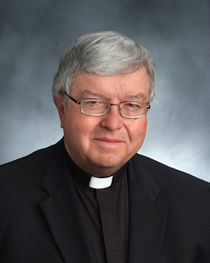 Q. Sen. Marco Rubio, a Republican presidential candidate, is reportedly a communicant at daily Mass. He also attends worship services at a Protestant "megachurch" on weekends. Though it would not be Christian to judge what is in his heart, is there anything unlawful about such "dual worship" -- or, for that matter, about a Catholic who sprinkles his/her worship practices with services at various Protestant churches in addition to Catholic Mass? (Jacksonville, Florida)

A. I have, of course, no personal knowledge of the religious beliefs or practices of Sen. Rubio. Like you, I have read that he often visits Miami's Christ Fellowship, a Southern Baptist congregation, but that he finds his religious home in Catholic parishes in Washington, D.C., and in Florida.

I also understand that he was raised a Catholic as a child in Florida, became a practicing Mormon when his family moved to Las Vegas and then a Catholic again when they returned to Florida. I have read that, in the year 2000, he began to attend the Miami megachurch with his wife and worshipped nowhere else for four years, but that he missed receiving the Eucharist and returned once more to regular Catholic worship. (Rubio is quoted by Religious News Service as saying: "I craved, literally, the most Blessed Sacrament, holy Communion, the sacramental point of contact between the Catholic and the liturgy of heaven."

In 2012 he explained: "I'm a Roman Catholic. I'm theologically in line with the Roman Catholic Church. I believe in the authority of the church." But because of the value which he finds in other religions, he and his family often still attend Saturday night worship at Christ Fellowship, and he has particular praise for that congregation's strong preaching and children's programs, he said.

There is a difference between simply drawing value from other religious traditions and actually blending those traditions. The teaching of the Catholic Church does not envision the sort of equal apportionment of time that you suggest by the term "dual worship."

One's fundamental allegiance must to be to one tradition or another, and Sen. Rubio professes that he now finds his spiritual center in Catholicism.

In a 2009 survey, the Pew Research Center's Forum on Religion & Public Life found that one-fifth of American Catholics say they sometimes attend non-Catholic services. That could range, of course, from occasional presence at weddings or funerals to more regular attendance -- such as in the case of a mixed marriage where one partner honors his or her Catholic obligation to regular Sunday Mass but might also accompany the spouse to a non-Catholic service.

Q. Somewhere in the Scriptures, it quotes Jesus as saying that "my house has many rooms." I'm wondering what he meant -- does it mean that not all of us in heaven will see God? (Cedar Lake, Indiana)

A. The passage to which you refer comes in John's Gospel (14:2), during Christ's discourse to the apostles at the Last Supper. In the New American Bible (which is the version from which our Mass readings are taken), it is translated: "In my Father's house there are many dwelling places."

The quote is subject to various interpretations, but no scriptural commentator, to my knowledge, takes it to mean that some of those in heaven will not see God.

Most commonly, it is seen as offering reassurance to the apostles that they will eventually be reunited with Christ even after death. Quite likely, they were worried that Jesus was abandoning them, and he endeavored to comfort them with the knowledge that there was ample room for them in his Father's house, to which he would soon return.

Notice that in the very next verse, Jesus says that he is going to prepare a place for them and that he will come back to take them there.



---

Questions may be sent to Father Kenneth Doyle at askfatherdoyle@gmail.com and 40 Hopewell St. Albany, N.Y. 12208.

- Father Kenneth Doyle is a columnist for Catholic News Service
Recent articles in the Faith & Family section