Culture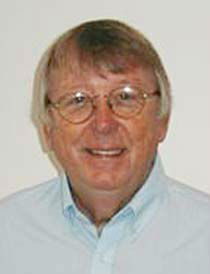 Random thoughts while awaiting a team that's not won in three decades to emerge as champion of the entire baseball world. That much alone is a given in this classic toss-up of a finale between the Mets and Royals, two teams that like to play old-fashioned baseball fiercely adhering to basics.

Although it's also a fact that both Terry Collins and Ned Yost, respective field-managers of the finalists, have been mocked and minimized over the years by rabid fan-bases and media; Collins for having allegedly been too soft and Yost, too simple. Both were branded journeymen, neither expected to last. It was always poppycock. Now, at last, they have their hour, and it's nice to see.

Bruins

In retrospect, we who were clearly tempted to pronounce the Bruins moribund after three games may have been a bit hasty. Four games later they begin to look possibly the equal and significantly more spirited than last year's edition that essentially gave up in mid-season. That much, at least, won't happen again; not on Claude Julien's watch.

In what should reasonably be viewed a "bridge year' the re-booting Bruins need merely be playoff-competitive from bell to bell to meet expectations and that's realistic. And if Tuukka Rask wakes up they might aspire to significantly more.

No one seems anxious to address the goalie matter head-on but it's past time for that. Rask has not been remotely Vezina-worthy since the disastrous collapse against the Canadiens that ended both the 2013-2014 season and the 2011 Cup-champs' reign of excellence. He was at best a middle of the pack goalie last season when he finished pooped-out; allegedly having been over-worked, though that seemed a weak excuse. There were easily a dozen NHL goalies burdened with an equal work-load. In this young season he's already had brutal lapses in at least three losses. For roughly $7,000,000 annual -- a huge payroll hit -- you need more from your net-minder.

Dave Dombrowksi

There's little doubt Dave Dombrowski's honeymoon in Boston will extend through the winter although if the hot stove season doesn't yield a move or two the critics deem 'sensational' look for Red Sox Nation's colicky natives to get antsy early. Expectations are high; tolerance for more excuses, slim.

As a chap who's been around awhile and always borne himself with dignity, Dombrowski deserves the benefit of the doubt he's now commanding here, at least for the moment. What he probably doesn't need are any more of the rave notices he's been showered with since his nice soft landing in Boston after being rather impolitely greased in Detroit where -- interestingly -- that abrupt ousting stirred very little protest.

He did a good job there but not a great one. He leaves the Tigers where he found them; in last place. He revived them, got very lucky in a lop-sided deal with the game's dumbest pigeons (Marlins), but in the end couldn't finish the task, and had no answers for their sharp decline the last two seasons. Perhaps unprecedented was Dombrowski curiously serving as governing CEO of two last place teams in parts of the one and same season. Gotta be some kinda record in a game obsessed with such things. It might be useful to know why the Pizza-man who owns the Bengals and is probably MLB's softest touch fired him, because he rarely fires anyone. There's been no explanation.

This is not aimed at disputing the embrace of Dombrowski nor deny his resume, only at raising questions that seem worthy but have been blithely sidestepped. He's landed in what everyone regards a lush post. But it's one where the ownership is decidedly not soft, as has been lately verified. His margin for error will be small; nor does he -- as noted earlier -- need any more rave notices.

GM

In a game that changed little for more than a century, and was long proud of its resistance to change, we've been overwhelmed with new thinking, new rules, new gimmickry in baseball the last decade or so. Latest wrinkle seems to be the rapidly advancing redefining of the role of General Manager, so long the most important post on a team where the buck always truly stopped back when everyone knew who was in charge.

Of course, where once there was just one GM per team, perhaps served by stray gofers, modern front offices have swelled to include upwards to a half dozen assistant GM's, each of whom has an assistant of his or her own. The Red Sox may have more vice presidents than General Motors. And now, to preside grandly over all of that executive overkill and related confusion, we have the new and fancifully entitled chiefs of staff called, "President of Baseball Operations." Do we call them CEO's or PBO's? "Well, excuse me...." says I.

The role, now taking off, has been evolving several years, subtly changing en route. As essentially one of the first, Larry Lucchino had limited authority in baseball decisions in his relationship with Theo Epstein, which in the end became the rub. But no one expects for a second that as our new PBO Dave Dombrowsk will have nothing less than absolute control over all baseball decisions -- large, small, meaningful and otherwise -- while the young fella titled GM serves as his dutiful executive officer and knows his place. Roughly, the same arrangement now prevails in Los Angeles, Detroit, Chicago, New York, Philadelphia, Toronto, and soon enough everywhere else.

There's no question about who's running the show and it ain't the guy it used to be. The only question is, when things go wrong who has the honor of taking the blame?

Spurrier

Headline in a Florida newspaper: "Spurrier will make $920,000 from South Carolina NOT to coach." Leading one to wonder what the chairman of the English Department at the University of South Carolina gets paid to teach an entire season. Did anyone ask Coach Steve when it became fashionable to quit your team in the middle of the season and still get paid? What a great country!

TV Chatterboxes

Lastly, the great glut of post-season baseball running the length of October brings with it utter torrents of baseball chatter. It can be charming when rendered by the smart, articulate, and knowledgeable or downright mind-boggling when churned up by the foolish, illiterate, and essentially clueless. With games night after night and sometimes two of them we've had plenty of both this post-season. There being no game that can be bantered, analyzed, dissected, or just mindlessly rapped about more endlessly than baseball.

Leading the ranks of those who did it best is the TBS play-by-play crew. Ernie Johnson, son of the venerable Braves' pitcher of the same name, is a genuine pro and I could listen to his lead-analyst, old sinker-baller Ron Darling, all season. Darling makes superior points with superior language skills befitting his upbringing at Yale. Third man in that booth, the illustrious Cal Ripken, serves mainly as decoration but has the good sense to say as little as necessary, a distinct virtue in this business.

At the other extreme, there was the post-game analysis panel featuring a totally miscast Pedro Martinez with equally inept Dusty Baker, Gary Sheffield, and a network stiff who likely preferred to remain anonymous. They were terrible! In one installment, apparently having nothing to say they simply giggled for what seemed about 10 minutes. I remained riveted, captivated by the notion no network would allow such nonsense to roll-on. But it did. Pedro dearly needs to find a new day-job.

Somewhere in between was the Fox post-game show featuring Alex Rodriguez -- typically smarmy but still making smart points -- and Pete Rose -- wavering amazingly from the preposterous to the profound, sometimes in the same sentence.

The key to Rose's dubious charm is that he doesn't give a hoot whom he offends. His blunt critiques made you want to stand up and cheer. But dressed like Captain Kangaroo with a bow-tie borrowed from Clarabelle the Clown while acting simply silly between quips, as if he neither knew nor cared he was live on TV, you sensed Old Pete might be taking us all for a ride?

I found it fascinating. Or could it be I'm watching too much baseball on the telly?

- Clark Booth is a renowned Boston sports writer and broadcast journalist. He spent much of his long career at Boston's WCVB-TV Chanel 5 as a correspondent specializing in sports, religion, politics and international affairs.
Recent articles in the Culture & Events section