Culture
As their first minority field-boss, Cora's appointment soars in importance, especially after a season when issues of the franchise's historical burden of racial insensitivities rose again. Handled properly, having a minority skipper could be the last crucial step in finally laying to rest this nettlesome issue.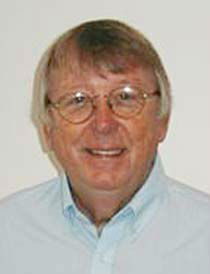 Catching up with a bit of this and that while waiting for the leaves to turn and ponds to ice.

Managers on the go

Unprecedented is this business of the World Series being upstaged by managerial merry-go-rounds as is the case this year; at least in Boston and New York, the affairs of which we're constantly reminded take precedence over everything else in the pastime. And don't you forget that, Mister.

MLB has an unenforceable rule that prohibits major transactions during the postseason Octoberfest. But the Red Sox casually circumvented it by canning John Farrell within 48 hours of his last failure in order to snare Alex Cora, the Game's hottest managerial prospect who'd been eyed by at least six other teams. In canning Joe Girardi -- after he'd arguably turned his most impressive trick in 10 years as skipper -- the Yankees were merely following suit. Nobody tells Boston and New York when and how to do their business; certainly not a mere bureaucrat like the Commissioner.

As their first minority manager, Cora's appointment soars in importance, especially after a season when issues of the franchise's historical burden of racial insensitivities rose again. Handled properly, having a minority skipper could be the last crucial step in finally laying to rest this nettlesome issue. Although this being Boston, it will add to the complexity of relations between Manager and front office, Manager and media, and especially Manager and fan-base. For the Red Sox, it's an historic moment.

The Yankees' shuffle, if puzzling to outsiders, is routine for them. Over the eons, the fine art of axing the Manager when least expected or justified has been a franchise specialty. Best recalled are the epic George Steinbrenner-Billy Martin follies which endured eight comical renditions. Victims of Boss George's lordly whims also included Bob Lemon, Lou Piniella, and Buck Showalter.

But George hardly invented the tactic. When he got old and tired, 15 years of eminence couldn't spare Joe McCarthy from humiliation. At 69, a still spry Casey Stengel could boast of ten pennants and seven championships in 12 years only to have one bad weekend in Pittsburgh doom him. In the end, even Joe Torre's exit was made less than graceful. On managers, the Yankees historically have been brutal.

He's younger and otherwise very different but Girardi seems to have been greased for much the same reasons they long-ago tired of Stengel; frayed communications, an excess of intensity, too old-school, insufficiently in touch with new ideas, a perceived weariness.

Much of that is mumbo-jumbo, of course. But it's all the owner needs, in the end. It's his toy. More on the Girardi fall-out will leak-out down the road. But don't expect a better explanation. If it seems unfair, that's because it certainly is!

Tainted rosters

This gem, buried deep on the wires last week, needs to be spotlighted. A San Diego newspaper, the Union, has compiled a list of the NFL players arrested and prosecuted for criminal offenses since 2000. Such charges range from the relatively minor (DUI's) all the way to capital crimes like murder e.g. Aaron Hernandez).

By the Union's counting, 656 players have been arrested for criminal acts in 17 years; averaging 39 per season. The Minnesota Vikings lead with 42, edging Cincinnati's Bengals, widely perceived the game's most lawless outfit, with 40. The relatively polite Denver Broncos rank third with 36.

As for your Patriots, they are tied with Detroit's Lions for 23rd place with "only" 15 miscreants; right behind the Steelers and ahead of the Cowboys. With his fondness for smart and disciplined players, Bill Belichick has largely spurned even talented rogues, although there was a stretch when he was clearly willing to bend his rules in pursuit of cherished excellence. Since the Hernandez fiasco, he's seemingly wised up.

How do other games compare? Don't have those figures, old sport, nor to my knowledge have they been compiled. It may be bias on my part but I suspect it's a "distinction" the NFL can claim without fear of challenge.

Jinxed

Doubtless you've heard of the Sports Illustrated "cover-story jinx" but never felt its wrath so keenly. Arriving only hours before the gruesome injury that leveled Gordon Hayward, was the SI edition lustily proclaiming the Celtics -- rebuilt around Hayward and Kyrie Irving -- this season's NBA team to beat. If not altogether dashed, such high hopes are clearly imperiled by Hayward's nightmare.

It's pagan of course to subscribe to "jinxes" and ''curses." But given the number of odd coincidences linking SI covers and subsequent misfortunes over the years you can understand how in the wild imaginings of overwrought fans such notions thrive.

No pity for Pitino

And while we don't subscribe to schadenfreude here either it's okay to exult in the misery of Rick Pitino, if you wish. The "Sneaker Scandal" that brought about his epic fall, resulting in his firing at Louisville and the cancelling of his $46 million contract, was merely the last straw even for college basketball, hardly known for being squeamish.

Long cheers

Lastly, a positive note to end on you'll appreciate. Doubtless we devote too much space to the foibles and indiscretions of those who play the games. So it's nice to salute exceptions like Chris Long, the defensive lineman ex-of the Patriots and now with the Eagles and son of Hall of Famer Howie.

Long is donating his entire salary this season -- a cool $4 million -- in stipends to charitable causes promoting racial justice and equal educational opportunity. He's hardly alone. Baseball people by the dozens have pledged many millions in storm relief to victims from Texas to Puerto Rico.

Nobody's looking for a curtain call here, but three cheers are still in order.

- Clark Booth is a renowned Boston sports writer and broadcast journalist. He spent much of his long career at Boston's WCVB-TV Chanel 5 as a correspondent specializing in sports, religion, politics and international affairs.
Recent articles in the Culture & Events section