Culture
The World Series was unquestionably boffo... it certainly was great fun and wonderfully entertaining; goofy and utterly off the wall and full of chutzpah and braggadocio laced with a fine contempt for limits.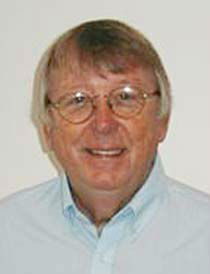 There is a season for everything, the Good Book tells us. But Major League Baseball alone boasts of a season that is endless, perpetual. Seamlessly we now slide from the torrid on the field action -- after a World Series that was simply bonkers -- to the Hot Stove sequel, where the action, if not so physical, can be even more intense. Baseball never sleeps!

All the games have problems. One can imagine our entire sporting culture that has developed so spectacularly over the last century undergoing much revision in the next. But of all our big games, Baseball increasingly looks the most stable and sustainable.

Evident are its flaws, for sure. Baseball's nagging remedial agenda having to do with pace and length and related quirks demand serious attention. But unburdened by the high-violence quotient and reactionary mindset plaguing football, baseball increasingly looks safer, sounder, more representative and flexible, and significantly more in tune with how we define and relish competition while striving to police it and promote decent values.

For at least two generations, Football supplanted Baseball as the National Pastime. But there's strongly the case to argue Football's dominance is over.

But I digress. This was not intended as just another valentine to the grand olde game, which a good many of you might reasonably find tiresome. Rather it's meant to be a tribute to an interesting baseball season that had a loud ending and a welcome to the next one which immediately rolls off the blocks.

The World Series was unquestionably boffo, a merry free-for-all. Was it as well "a classic" as many are declaring? That's not quite the right term. The baseball played was hardly "pure." There was too much wackiness for it to be termed "artistic." But it certainly was great fun and wonderfully entertaining; goofy and utterly off the wall and full of chutzpah and braggadocio laced with a fine contempt for limits.

It was a classic "Pier Sixer" -- an old fashioned dockside rumble -- and it would have been even nearer perfection in its way had not the Dodgers fizzled in Game Seven when they essentially gave up. In the end, the Dodgers went out with a whimper. Lotus Land reaches 30 years without a Championship. They aren't accustomed to such insolence in LA. Back in Brooklyn, they are no doubt snickering.

With their quarter of a billion dollar payroll, the Dodgers had been properly favored. But the right team won in the end. Too young, cocky and full of mischief to know better, the Astros were disdainful of odds and relentless in purpose.

It was a loveable team. They played with joy, like kids going nuts on a playground. Their stars -- notably the sparkling Batman and Robin double play combo of Carlos Correa and Jose Altuve -- were irrepressible. As a Band of Brothers, they were delightful. And with the further inspiration of storm-ravaged Houston's powerful claim on our sympathies they became the all-time sentimental favorite. It rarely works out so well, but in the end sentiment buttressed with a noble cause won and the joy it sparked, methinks, was widespread.

Okay, the Series was a bit of a gem and a huge boost for the game. There were priceless moments. But we ought not get too carried away. If some of the tinkering with the game -- including all that TV replay junk -- has gone too far that doesn't mean baseball is beyond reproach or repair.

The fabulous World Series Game Five donnybrook featuring seven homers and won by Houston 13-12 in 10 innings lasted five hours and 17 minutes, and ended on a school and work day East of the Mississippi at 12:39 a.m. If true believers remained riveted to the last, that is no less absurd.

Of potentially graver concern are all the suspicions about the baseballs that were used throughout post-season and clubbed out of ballparks all over the Republic in historic torrents. Home run records for the Playoffs and the World Series were shattered as were regular season marks.

If it made for awesome spectacles pleasing the homer-happy -- which probably consists of a decided majority of fandom -- it also raises serious questions. Smart and seasoned pitchers like Houston's Justin Verlander and LA's Clayton Kershaw admitted to being puzzled about the "funny feel" of baseballs they used in the Series. Others agreed the ball seemed "slick" as if coated with "something." Still others wondered if the seams might have been lower, less pronounced, than normal.

To a physicist, all such circumstantial evidence suggests possibilities that baseball officials could find mighty uncomfortable. The Commissioner's denial of any hijinks being involved has been vehement. But not everyone is convinced. Understand this much! Proof of a willfully doctored baseball having been authorized by people in charge would be one helluva grave scandal for this game.

But that, for the moment, is admittedly a reach too far and in all likelihood it will never ripen into much more than a persistent, but mere, suspicion. People love homers and if that's what they come to the ball yard craving to see chances are they are going to get a lot more of them. The Commissioner and his cronies always aim to please.

Meanwhile the Baseball Hot Stove Season is just beginning to percolate. There's much on the agenda.

- Clark Booth is a renowned Boston sports writer and broadcast journalist. He spent much of his long career at Boston's WCVB-TV Chanel 5 as a correspondent specializing in sports, religion, politics and international affairs.
Recent articles in the Culture & Events section