Culture
At the heart of the Bruins problem is their payroll mess. They are hard against the spending cap with no room to wiggle. And presently they have more than $17 million -- roughly one quarter of their entire payroll -- languishing in the twilight zone.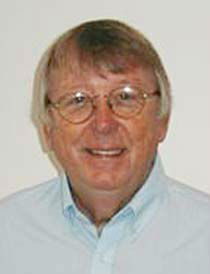 Whither goest, Bruins? That is the question. And it is only mid-November; not even Thanksgiving yet. Maybe too soon to kiss off an entire hockey season. But not too early to wonder if -- when all's said and done -- Bruins fans will have much to be thankful for.

Granted this is a sour moment for launching a diatribe. As this is written, the Bruins have just suffered back to back losses to those ancient adversaries, Toronto's Maple Leafs. And why is it after all these years' getting whipped by fellow Original Six brethren stings so much more?

Hey, the Leafs are good; widely favored to make a big run for the Cup that's now eluded them a full half-century. But playing without their anointed young demi-god, Auston Matthews, the Leafs aren't as good as the Bruins clumsily made them look.

The NHL has a clever way of making teams look better than they are by pretending overtime losses aren't really losses. Thus with roughly 20 percent of the schedule played the standings say the Bruins are a .500 team (6-6-4). Nonsense! They are a 6-10 team, about to face a brutal road-trip. Only four of the bloated NHL's 31 teams have fewer points.

Perfectly reasonable is the excuse keeping the wolves at bay, at least momentarily. They've truly been ravaged by injuries. Presently, they skate without half of their top two lines; with Messrs. Backes, Krejci, and Spooner on extended injury-leave. En route, Brothers Bergeron, Marchand, Acciari, Krug, Miller and both goalies, Rask and Khudobin, have also been sidelined. Defenseman Adam McQuaid -- a key "character" guy and only legitimate policeman -- is gone indefinitely with a broken leg. There are players soldiering on who should get downtime. And it's only November.

This reduces them to featuring a second line of Heinen, Szwarz, and Vatrano -- three veritable babes in the woods -- in a big game against tough Toronto and employing Matt Beleskey -- scoreless for two seasons and counting -- on the power play. Maybe it's more a wonder they haven't yet fallen all the way to the cellar.

Or maybe we have no right to expect more. The Bruins were up front in warning this would be a "bridge year;" a major even radical transition to a whole new look with greatly increased speed delivered by promising youth by tapping into what the front office believes -- (or at least, hopes and prays) -- is a rare and special collection of premium prospects. It would be ludicrous to dismiss this plan after just six weeks. And we won't. But have we detected the possibilities of eventually being dazzled? Not quite! Not yet!

Obviously, some of these kids are being rushed with the injury conundrum being the equally obvious reason. They had no alternative. But there's a downside; potentially severe.

Flashes of brilliance notwithstanding, it's easy to see Anders Bjork -- only five months out of Notre Dame -- might have benefited from a half season's graduate study in Providence and maybe teenage-phenom Charlie McAvoy could use less responsibility. Other prospects trolleying back and forth from the farm have simply looked unready for prime time. In the relentless and unforgiving NHL, young players scorched too early can be retarded permanently. It wouldn't be the first time that's happened.

At the heart of the Bruins problem is their payroll mess. They are hard against the spending cap with no room to wiggle. And presently they have more than $17 million -- roughly one quarter of their entire payroll -- languishing in the twilight zone. That's what they are paying David Backes and David Krejci to be adrift on the DL and Matt Beleskey for being arguably the league's biggest free-agent flop in recent memory.

At $6 milllion per for four more years, Backes -- once a fine player but clearly well-past his prime -- is recovering from a grave ailment. He could be finished. Krejci, dandy at his best but ever fragile and increasingly so as he ages, is their highest paid player at more than $7 million per. Down with a back problem it's hard to be optimistic. While Beleskey, willing and spirited but totally lacking in fundamental skills, will go on bleeding them two more years at $3.9 million per. One could also make a case against their highly paid goaltending, which is "average" at best and unlikely to improve. But enough is enough.

It's a fine mess management has dumped on the coach. With all this on his plate rookie Bruce Cassidy has been the good soldier, striving earnestly to carry out management's difficult mandate. If he didn't have much choice he's handled it with aplomb although lately there have been hints of exasperation. This season won't be a fair test of Cassidy's skills. But he's expected to make the playoffs -- increasingly looking a longshot -- and woe be to him if he doesn't.

Up in Montreal, Claude Julien -- made to pay the price in Boston last year -- knows all about that stuff although, he may have walked into the lion's den in a town that devours coaches. After losing seven of their first eight games -- their worst start since 1941 -- the Habs may be stabilizing. But they're still only a point ahead of the Bruins.

You wonder which mess Claude might prefer, given the choice. One suspects the answer might be interesting.

- Clark Booth is a renowned Boston sports writer and broadcast journalist. He spent much of his long career at Boston's WCVB-TV Chanel 5 as a correspondent specializing in sports, religion, politics and international affairs.
Recent articles in the Culture & Events section