Culture
The most wanton spendthrift among contemporary GM's can't afford another David Price fiasco and survive in Boston. His motto appears to be "money is no object as long as it ain't mine."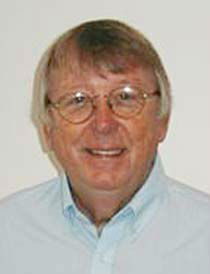 The heat is arising on the Hot Stove! With the countdown to the Winter Meetings underway, Baseball's winter season formally launches. For the game's charter member nerds who groove on its byzantine inner-workings -- such as your host -- this season within the season can be almost as compelling as a torrid pennant race.

Put it this way. If you want to win next summer you better be on your toes this December. And, as it happens, this year's agenda is notably hefty. Herewith for your guidance, a suggestion of the wild and crazy things that might be expected and from whom.

The Red Sox

They've already made their critical move in nabbing to near universal acclaim Alex Cora, hottest prospect in the managerial pool, they should hope he's half as good as his rave notices promise. Although, if you've heard this song before you may reserve judgment. They are certain to ardently pursue and grossly overpay a slugger to fill the Ortiz void. Assuming Giancarlo Santana won't come to Boston and Jose Abreu would cost too much in talent, J.D. Martinez becomes their beau ideal; not the best of news.

Dave Dombrowski

The most wanton spendthrift among contemporary GM's can't afford another David Price fiasco and survive in Boston. His motto appears to be "money is no object as long as it ain't mine." Consider that he has been responsible for $1.1 BILLION in salary awards to Miguel Cabrera, Prince Fielder, Justin Verlander, and Price. The Cabrera deal looked okay when he was the game's most feared slugger but he hit .249 last season with 16 homes and has six more years at $30 million per-year which should sink the Tigers. But then Dombrowski doesn't worry about the "tomorrows" by which time, of course, he's likely to have moved on.

Scott Boras

The raging bull of the agents: Has 10 free-agents up for grabs. Any time the boorish Mr. Boras has such a grip on the market you know it will be a circus. Bad news for Boston is fact J.D. Martinez is his lead-dog and thus likely to reap 150 percent of his true value. A torrid, two-month stretch of slugging in light air in Arizona mainly accounts for Martinez's inflated value. Overall, he's only twice hit more than 23 homers in seven seasons. Boras also represents Eric Hosmer, thought to be a possible alternative for Boston. Good luck!

The Yankees

After being unveiled this week, Aaron Boone debuts at the Winter Meetings as the most improbable managerial pick since Boston Braves owner Judge Emil Fuchs chose himself in 1928. Still not having satisfactorily explained his cashiering of the solid and safe (whatever his flaws) Joe Girardi, GM Brian Cashman rolls the dice on his entire career with this off-the-wall move. Is Boone another A.J. Hinch or another Butch Hobson? Is Cashman in the throes of a mid-life crisis? Such questions will consume the town that won't sleep until it gets answers. All of which could de-rail the Yanks' remarkable transformation that almost landed them last season in the World Series.

Shoehei Ohtani

Japanese phenom widely billed the second coming of Babe Ruth, given his evident skills as both pitcher and slugger. Even if you're wary of such over the top tub-thumping -- and I am -- you concede signing him (at a bargain price) will be the off-season's ultimate coup and the Yankees are regarded heavy favorites in this free-for-all. If they succeed he'll greatly ease anxieties in New York raised by the flip from Girardi to Boone. If it's to New York he goes, it happens fast. Otherwise, he signs elsewhere.

Other free-agents

With Boras setting the pace the market develops slowly unless the inevitable dumb owner hyper-ventilates and surrenders a hideous contract, for which honors the Red Sox remain prime candidates. Otherwise, interesting questions include: Will CC Sabathia accept short money and return to the Yankees? Will the Royals lose their entire nucleus or somehow retain Mike Moustakas? Can the Cubs keep Wade Davis and the Indians retain Carlos Santana: vital cogs for both. Who gets Alex Cobb, maybe the only bargain? It's a skimpy field.

Giancarlo Stanton

The Marlins' herculean slugger (59 dingers last season) no longer deemed affordable in Miami for a mere $295 million over the next 10 years. He's 28 and injury-prone but amazingly there are said to be at least two teams willing to bid, the Giants and Cardinals. It could happen at the Meetings.

Derek Jeter

He too debuts at Meetings as front man of the new Marlins ownership obliged to break into the role having to peddle -- maybe for a half-buck on the dollar -- his best chip, slugger Stanton. Quite a challenge, even for a chap legendary for his "cool." Is Jeter any more qualified for this role than Boone is to manage his old team? Probably, not!

The Commissioner tries to fix the game: Rob Manfred, new boy in the catbird seat, will plead for regulations addressing the game's pace on which there's been much talk but little action. He's known to favor a-20-second pitch clock and tight restrictions on how many times catchers can visit the mound to chat with pitchers. Sounds modest, you say. But given the opposition of the Players Association and the resistance to change bedded deep in Baseball's DNA, the odds on approval remain slim.

So, there's an agenda. You can keep score, if you wish.

- Clark Booth is a renowned Boston sports writer and broadcast journalist. He spent much of his long career at Boston's WCVB-TV Chanel 5 as a correspondent specializing in sports, religion, politics and international affairs.
Recent articles in the Culture & Events section