Culture
Rome at its zenith was hardly more grasping in its lust for glory than Patriots Nation nor were the Lords of London when they ruled the waves more haughty than Red Sox Nation on its high horse.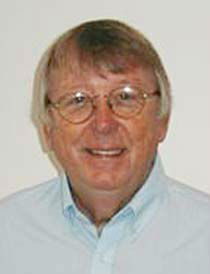 Tis the season for counting our blessings and if you are devoutly the fan of the professional fun and games we revel in hereabouts all four seasons it doesn't get much more satisfying. Face it. You've never had it so good. Nor has any town, maybe.

And here we go again. High degrees of championship contention can be argued on behalf of all four of our rip-roaring standard bearers as we barrel into 2018. There being nights you begin to even sense the upstart Bruins can't be counted out. You gotta say our Cup runneth over Old Sport.

But what about the other premise of the Season's timelessly precious mandate: that nice stuff about wishing as much good fortune for others, also known as "sharing"? That's a rather tougher swallow. In the Gladiatorial realm of contemporary championship sport, pennants can't be cut in half, nor can combatants dip from the same cup.

This we fully understand and relish. The very notion of conquering "Nations" -- the curious hegemony that the Patriots and Red Sox have lovingly embraced as an identity -- speaks volumes to that unforgiving, all-or-nothing state of mind.

Rome at its zenith was hardly more grasping in its lust for glory than Patriots Nation nor were the Lords of London when they ruled the waves more haughty than Red Sox Nation on its high horse. At frothing Fenway it's almost as if those 85 seasons wandering the wilderness never existed.

Doubtless your faith in the Patriots was shaken in their last couple bruising tilts. But after that cosmic firestorm at the Super Bowl in Houston last February why would a wacky shoot-out with the Steelers in Pittsburgh unnerve you? I've given up, giving up on the Patriots.

Otherwise weathering well the monotony of the regular season with its annual foregone conclusions the Patriots will be whistling in high gear as usual when the real season arrives in January; assuming Sir Galahad the quarterback stays healthy and the all-universe Gronk behaves himself. Stray in-season reversals -- like the Miami mess -- serve as wake-up calls for Belichick's Bandwagon.

As for the Red Sox, once Boss Dombrowski counters the Yankees latest power grab of the behemoth Stanton -- and don't worry, that's doable -- they'll be back as co-favorites, especially if they can also find a way to unscramble the wits of David Price. With 45 vice-presidents on the staff there should at least be one with an answer.

For a shining moment, the Celtics were emerging the darling of our glorious quartet, not even allowing the dastardly loss of imported hotshot Gordon Hayward to waylay their latest revival. It was a savage blow. But here's where the NBA's long, tedious, almost meaningless regular season can become for the Celtics more a blessing than a bore. This team full of promise and still getting to know one another can grow by massive leaps and bounds with the imposing Brad Stevens in command between now and next May, feasting on the League's huge herd of also-rans.

The Bruins are the long shot. Tempting it was to give up on them a month ago when they were flopping-about with a third of their roster on the DL. But they've snapped from that skid impressively. It's a significantly better team than it was at this point last year; maybe capable of making a statement if the Goalie keeps his act together. We're not going overboard here, merely suggesting you save some hooting and hollering for these guys too down the line

There you have it. Four teams all in varying degrees of contention. Two strong-shots, one long-shot, a fourth on the march. A sweep not out of the question. All from the same playground, full of gusto and bravura. Only this New England can boast of such giddy prospects, on top of such hefty achievement. It's been that way for quite some time, you may have noticed. Or have you just considered it your anointed region's divine right.

But nothing lasts forever and heresy though it may seem we can pull for some battered towns that have been too long in the dredges to finally get a break and come in from the cold. And why not? Tis the Season!

Like Toronto, the utter Mecca of the game of hockey where they haven't sipped from the Stanley Cup in a half century.

Or Cleveland, with its more than a century of good honest baseball, where they haven't had a championship in 70 years.

Or Detroit where they like to think they invented football -- or at least perfected it -- but where their Lions haven't roared since Bobby Layne was the keeper and that golden age ended 60 years ago.

As for The NBA, where there must be a dozen teams that have never had a whiff of a title in their entire existence. Time to consider sharing the wealth, Hoop Gods.

So, if when the Holidays arrive a year hence and we have less to gloat about take it in stride, my dear Friends, Fans, and Fellow Nationalists. And if the sporting gods have at last smiled on Toronto, Cleveland, Detroit, even Utah, let us all rejoice.

How green has been our valley, indeed. But an imperishable wisdom also reminds us, "This too will pass!"

- Clark Booth is a renowned Boston sports writer and broadcast journalist. He spent much of his long career at Boston's WCVB-TV Chanel 5 as a correspondent specializing in sports, religion, politics and international affairs.
Recent articles in the Culture & Events section