Culture
... Milton Conrad Schmidt ... came to us from Kitchener as the D'Artagnan of the fabled Kraut line and became the face of a noble hockey franchise for 80 years. Rarely has a great athlete more entirely embodied the spirit of a team so well and so long.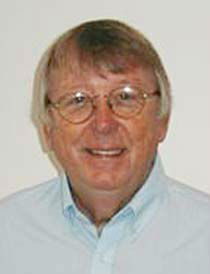 The distinguished class of 2017 is led by Milton Conrad Schmidt who came to us from Kitchener as the D'Artagnan of the fabled Kraut line and became the face of a noble hockey franchise for 80 years. Rarely has a great athlete more entirely embodied the spirit of a team so well and so long. The memory of him and his fellow Krauts -- Brothers Bauer and Dumart -- being carried off to war on the shoulders of their foes sings further the praises of the Greatest Generation.

Fabulously talented but touched by sadness the courageous Jimmy Piersall refused to back down from his demons. Both a Boston Celtic and a Boston Brave, there ought to be a Hall of Fame niche for the delightful Gene Conley. When Babe Parilli chose the Patriots he brought them instant authenticity. Tommy Ferguson was the Boston Braves' last bat-boy; last link with a lost franchise.

Relentlessly faithful to the cause, iron-willed Gary Doak was a true Bruin. Long their beloved trainer, Dan Canney devoted his life to his Bruins. Father J. Donald Monan, SJ, made rebuilding athletic eminence a cornerstone of the Boston College Renaissance. Len Ceglarski bridged BC's fabulous hockey tradition. Umpire Steve Palermo, a Worcester boy, ultimately gave his life rushing to the defense of two strangers. Dick MacPherson, Ron Meyer and Red Miller all coached the Patriots with varying degrees of luck and the affable Mack also excelled at U-Mass and Syracuse. At Harvard, Dick Clasby was a single wing stylist of the old school, Class of '54.

Tragedy stalked the Games. Roy Halladay, premier pitcher of his era, crashed his plane into the Gulf of Mexico. Car accidents killed Royals fire-baller Yordano Ventura, 25, the Pirates Andy Marte, 33 and Patriots star-crossed receiver, Terry Glenn, only 41. Cyclist Choo Young was 21. Bobsledder Steve Holcomb, 37, The Dolphins Quentin Moses, 33, died in a house-fire. At 33, the Patriots Leonard Myers died of cancer. Convicted of murder and facing a lifetime behind bars the Patriots' Aaron Hernandez chose suicide. Only 17, Red Sox prospect David Flores succumbed to cancer.

It was a rough year for media. Runyonesque Jimmy Breslin, hard-boiled chronicler of Manhattan melodrama, won sports stripes with the Mets. President Obama credited erudite Princetonian Frank Deford with "changing how we look at sports." Equally his own man was Mike "Mad Dog" Madden, out of Holy Cross and the Globe. The prolific George Sullivan wrote for everyone, taught at BU, defended the Red Sox when they were most in need, wrote big books. The Herald's Jim Baker critiqued the media. Gracious and beloved, Northeastern's Jack Grinold was everyone's buddy. Iron-fisted Don Ohlmeyer ruled NBC Sports. Amiable and much respected Dick Enberg was a national television presence. So was Bob Wolff, 96, in an earlier, even more exciting career that spanned eight decades.

Ed Garvey was the NFL labor boss who mounted two strikes that profited the football players little. Mike Ilitch was the Detroit Pizza king whose hemorrhaging of money for his beloved Tigers went quite unrequited. Wayne Duke presided over the explosion of the Big Ten. Kathy Feeney, daughter of Chub, pioneered for women in the baseball workplace. Mac Singleton paved the way for African Americans in college coaching with important posts at Harvard and MIT. Burly and boisterous Ken Kaiser was a flamboyant umpire of old school.

Football, beleaguered with rampant claims of its players vulnerabilities, lost Mickey Marvin and Derrick Jenson of the Raiders, Cortez Kennedy of the Seahawks, Larry Grantham and John Reaves of the Jets. The Falcons' Tommy Nobis was once thought invincible. Patriots' defensive lineman Lester Williams, was only 58.

From the formative years, Yale Lary was a brilliant safety and Hall of Famer, J.C. Caroline, an open-field terror, Wayne Walker anchor of the Lions defense and Mr. Y.A. Tittle, a quarterback of memorable presence and style who excelled in San Francisco before reinventing himself as the toast of Broadway. Such men have now been left by their league to scratch for scraps from the table. They deserve much more, having made the Game what it is today.

From the ranks of football's coaches the departed included Frank Kush of Arizona, Wayne Hardin of Navy and Frank Broyles who put Arkansas on the football map. Ending an era, Ara Parseghian won two National Championships for Notre Dame. He was 94. The most esteemed of the contemporary NFL owners, Dan Rooney, was the league's most progressive and humane mogul, further distinguishing a royal NFL family.

Hockey bid farewell to Bill White of the Blackhawks, Dave Semenko who memorably served as Wayne Gretzky's bodyguard, and Bryan Murray a well-travelled coach. An artful trip of Bobby Orr assured Noel Picard lasting fame. The Hawks Pierre Pilote reached the Hall of Fame. So did the delightful Johnny Bower, winner of four Cups with the Leafs. He punctuated his stellar goal-tending with a wide smile.

Basketball lost Connie Hawkins, Kenny Sears, Darrall Imhoff, Tom Hawkins, Toby Kimball of U-Conn and set-shot master Frankie Brian at 94. John Kundla, architect of the NBA's first dynasty in Minnesota when they had the Lakers was 101. Rollie Massimino went all the way with Villanova. The Michael Jordan dynasty in Chicago was Jerry Krause's creation.

From the Boxing world: Sugar Ramos, Cuban Flyweight champ. He killed Davey Moore in the ring. Legendary corner-man Lou Duva at 94. He served many greats. Joe DeNucci, the scrappy hometown pugilist who graduated to real-world combat in government serving as a Constitutional office holder. Joe DeNucci was a great American success-story. Jake LaMotta, aka "Raging Bull." In his furious rampage through boxing's twilight zone he added a certain twisted drama to its dark side. But then sometimes it was hard to know when Jake was serious.

Golf lost Roberto DeVicenzo, the Argentinian stylists whose absent-minded slip cost him the 1968 Masters. From tennis we lost Pancho Segura, as great a teacher as player; Mervyn Rose old-time Aussie; and Java Novotna, a winner at Wimbledon. Tom Fleming was an eminent marathoner of the '70s. Joost Vanloer Westhuizen, known as "Invictus," for leading South Africa's first integrated team to Rugby's World Cup Championship in 1995. From wrestling, George "the Amazon" Steele.

Lastly there was baseball. Little Ned Garver was valiant, winning 20 games for a last-place team in 1951. Equally so was Roy Sievers who led the league in homers in 1957 for the equally inept Washington Senators. The Garvers and Sievers never quit. Dallas Green took no guff. Equally tough were Bob Cerv and Lee May. Bill Hands and Jerry Kindall were Cubs. Anthony Young was a Met.

Jungle Jim Rivera was a White Sox' "Go-Go" guy. Only cancer could have brought down Darren Daulton, a veritable ox. Frank Lary's sway over the Yankees was eerie. A remarkable and dedicated baseball man, Gene "Stick" Michael was architect of the last Yankee Dynasty. Sidewinding Jim Bunning hurled his way to the Hall of Fame, then on to the United States Senate.

Red Sox alums who departed include Tommy Wright, Don Lock and Jim Landis, whose one great contribution to the 1967 Saga was vital. Don Baylor's defiant presence made all the difference in 1986. Tracy Stallard is remembered for serving Roger Maris his 61st in '61, although on a better team he might have become a star. Dick Gernert was a baseball lifer and a gentleman. So was Sam Mele, the baseball squire of Quincy. He served the game in near every capacity, seemingly always with a smile.

Bobby Doerr. At 99, he had been the last surviving pre-war star, eldest Hall of Famer still with us, last link with a Golden Era. How fitting it was that all of that graced this uncommonly gracious man for he was equal to it and bore it so well. He was a man who never spoke in anger, rarely raised his voice, but listened well. It seems to have been a wonderful life.

And so they bear on; the Distinguished Class of 2017.

- Clark Booth is a renowned Boston sports writer and broadcast journalist. He spent much of his long career at Boston's WCVB-TV Chanel 5 as a correspondent specializing in sports, religion, politics and international affairs.
Recent articles in the Culture & Events section