Culture
Not yet 40 years old, he found himself in a foreign land with a small Catholic population but, as one contemporary stated, 'he possessed extraordinary abilities together with great piety, ardent zeal, remarkably great prudence and an exquisite courtesy to which attracted everybody.'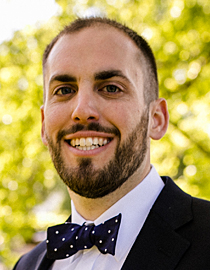 Sept. 19, 2018 will mark the 200th anniversary of the death of Father Francis Anthony Matignon who, along with Cardinal Jean-Louis Lefebvre de Cheverus, laid the foundations of the Archdiocese of Boston starting in the late-18th century.

In commemoration, St. Augustine Cemetery and Chapel, South Boston, will be open to the public this weekend. There will be special services at the chapel, free tours of the grounds, and other activities to help visitors to learn more about the site. For more information about this historic site, and a schedule of events, please visit www.gateofheavenstbrigid.org.

There will also be documents related to Father Matignon on display in the Pastoral Center lobby starting next week.

Francis Matignon was born in Paris, France, on Nov. 10, 1753, the oldest child in a middle-class family. He studied theology, earned a Bachelor of Divinity degree, and was ordained a priest on Sept. 19, 1778. Seven years later, he achieved a doctorate degree, and was subsequently admitted to the faculty of the College at Navarre and appointed a professor of Sacred Scripture.

In 1791, a new government formed during the French Revolution declared that all clergymen take an oath of loyalty. Father Matignon and his colleagues refused to do so, and the college was closed. Threatened with imprisonment, he fled to England for several months where at some point he decided to serve in the American Catholic missions, and returned to Paris in April 1792 to prepare for his voyage.

When he arrived in the U.S., he offered his services to Bishop John Carroll of Baltimore who was responsible for all Catholic activities in the United States, and was assigned to a mission located in Boston, where he arrived on Aug. 20, 1792. Not yet 40 years old, he found himself in a foreign land with a small Catholic population but, as one contemporary stated, "he possessed extraordinary abilities together with great piety, ardent zeal, remarkably great prudence and an exquisite courtesy to which attracted everybody."

A traditionally Protestant region, the first public Catholic Mass in Boston had only been celebrated four years before his arrival. Rather than unite around that moment, he found the community divided by their loyalty to two priests stationed in the area. He healed this fissure by negotiating terms with the parishioners so that both French and Irish Catholics would have equal representation in the administration of the church, and on Easter 1793 the congregation reunited, celebrating Mass together with Father Matignon.

Though from a distance, Bishop Carroll saw his many qualities, and granted him the power of a vicar general, but this nominal power did little to ease his near impossible task of serving a mission encompassing all New England. Fortunately, help arrived in the form of then-Father Cheverus, who Father Matignon had met in France, and had subsequently sent several invitations to join him in Boston.

Following his arrival on Oct. 3, 1796, both priests travelled New England ministering to Native Americans, French Catholics, Irish Catholics, and any others in need. They soon found their congregation swelling so greatly that it could no longer be contained by the building they occupied. So, in early 1798, they began a subscription to raise money for land on which a church would be built. On Christmas Eve 1799, Father Matignon announced the purchase of a site on Franklin Square, and immediately set to work, employing architect Charles Bullfinch to design it and oversee the work. When construction stalled in October 1800, it was Father Matignon who travelled the United States to acquire additional funding, and gave $1,000 from his personal savings, making him the largest single contributor. With funding secured, work was finally resumed in March 1802, and Bishop Carroll dedicated the completed church on Sept. 29, 1803.

It was during this visit that Bishop Carroll revealed additional dioceses would be created in the United States, and it was his desire to see Father Matignon serve as a bishop of one. He twice refused this honor, writing to Bishop Carroll that he no longer felt physically able, and giving credit for the impressive growth of the Boston congregation to Father Cheverus, who he nominated in his place. His wishes, and his recommendation of Father Cheverus, were both accepted in Rome.

Father Matignon continued to serve Catholics in Boston for another decade, but by the summer of 1818 his health started to fail him, and he died on Sept. 19. He was laid to rest at the Granary burial ground, but several months later now-Bishop Cheverus purchased land to serve as the first Catholic burial ground in Boston, and he was reinterred there. A mortuary chapel was built over his grave and dedicated to St. Augustine the following summer.

- Thomas Lester is the archivist of the Archdiocese of Boston.
Recent articles in the Culture & Events section