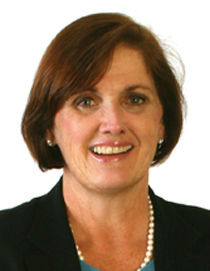 The Thanksgiving season can be immensely difficult for families in our community living on the brink. When temperatures drop in the fall, people already struggling to make ends meet must suddenly also find a way to pay for rising heating costs. For many, the choice comes down to "heat or eat": pay the bills to keep their home warm, or pay for food to keep everyone in it well nourished.

At Catholic Charities, we assist our clients in meeting the season's needs by stepping up our food distribution efforts. In addition to the work we do year-round for our community at each of our six food pantries in Eastern Massachusetts, we are holding our annual Thanksgiving Turkey Giveaway and began our Friends Feeding Families campaign.

Over the past two years, we have served Thanksgiving Turkey Baskets to nearly 4,000 families of three or more people throughout the Greater Boston area. The baskets include either a turkey or gift card to purchase one, a cooking pan, and all the fixings, including fresh produce or nonperishable food items. There are five Catholic Charities locations that participate annually: our Lowell Food Pantry, which serves the Merrimack Valley; our Somerville Food Pantry, which serves people from Middlesex County; as well as the El Centro Food Pantry, Laboure Center, and Yawkey Center, which provides Thanksgiving baskets to Boston neighborhoods.

Thanks to our partnership with United Way, this year we are expecting an increase to our numbers as we have included families of one or two people, and also expanded our reach to include more underserved neighborhoods. This year, we have well over 4,500 families registered to receive their Thanksgiving turkeys from us.

All of this is made possible by partnerships we have made with the United Way, the Greater Boston Food Bank, Stop and Shop, Market Basket, and Star Market, as well as donations from people like you to our cause.

Of course, we could not do this work alone -- we rely on the help that we get from hundreds of volunteers to distribute the turkeys. Volunteer groups from Boston College, Umass Lowell, Holy Name Parish in West Roxbury, Up Academy, Family Nurturing, and City Mission, among others, have pledged to aid us in distributing holiday meals this year.

But hardships do not end on Thanksgiving, which is why we are continuing our Friends Feeding Families campaign. The campaign, which had its genesis during the worst of the great recession, has two primary goals: to increase awareness of the many in our communities who continue to struggle to meet their basic needs, and to raise the financial support necessary to meet the requests received by our Basic Needs programs, which provide food, fuel and rental assistance to individuals and families in need.

The Brown Bag is our call to action. It encourages our supporters -- old and new -- to host brown bag parties at home or at work, inviting friends to bring non-perishable groceries to donate. If not a party, then we invite you to donate groceries or grocery gift cards at one of our food pantry locations, or make cash gifts in support of our efforts. Your support can make a huge difference in the life of someone experiencing an emergency.

To learn more about ways you can join us in making a difference in the lives of many, go to www.ccab.org.
Deborah Kincade Rambo is president of Catholic Charities of the Archdiocese of Boston.
Recent articles in the Culture & Events section