Culture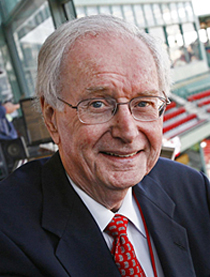 It happened two years ago, on April 21, 2017, in Baltimore's Camden Yards. It appeared to be just another early season game, Red Sox versus Orioles, when in the bottom of the eighth inning, Baltimore's Mark Trumbo, batting with a man on first, hit an easy ground ball to the shortstop. Xander Bogaerts scooped it up and threw it to Dustin Pedroia to force out the runner coming from first. The throw was to the outfield side of second, but Pedroia grabbed it with ease. It was just a routine play, except for one thing.

The runner coming from first was Manny Machado.

As he approached the bag, Machado went into a late slide, carrying him beyond the base. In doing so, he lifted his right leg, and his foot caught Pedroia, who had his back to Machado to field the throw, squarely on the back of his left knee, the same troublesome knee on which he'd had surgery the previous off-season. Dustin went down in a heap and did not bounce back up. He had to be removed from the game.

Afterwards, Pedroia refused to complain about the play, saying that it was just baseball. But, because he had his back to Machado to field the throw from Bogaerts, he was the only guy in the stadium who had not seen Machado's slide and its eventual contact with him.

Pedroia soldiered on through the rest of the season, but he was clearly not the same player he'd always been. He was on and off the disabled list several times, and by September he appeared to be playing in slow motion. In the off-season he had yet another surgical procedure done -- this one for cartilage restoration -- on the knee.

Was the surgery a success? Well, last year Pedroia played in exactly three games before being shut down for the season. He had scar tissue removed from the knee in late July.

And what of Machado? Was his slide a dirty play? Let's give him the benefit of the doubt and call it just a cheap shot. It is clear from watching the replay that he deliberately made contact with the back of Pedroia's knee, and it is equally clear that Pedroia, with his back turned, was completely defenseless; he had no opportunity to get out of the way of something that he could not see. It was not the first time that Machado had made a questionable slide into second base. He already had a history.

It is clear that Pedroia's teammates viewed Machado's actions as a "dirty play." The next day, pitcher Matt Barnes threw behind his head to send a message. In last year's post-season, while playing for the Dodgers, Machado solidified his reputation throughout baseball, when, in the tenth inning of the fourth game of the NLCS, he grounded out and kicked the foot of first baseman Jesus Aguilar of the Milwaukee Brewers on his way past the base. Aguilar and the Brewers did not take kindly to his actions, and after the game right fielder Christian Yelich did not mince words. He called it "a dirty play by a dirty player." It did not get as much attention, but in game four of the World Series, Machado stepped on the foot of Red Sox first baseman Steve Pearce on another ground-out.

How often do you see a runner coming into contact with first baseman's foot? Very rarely. The fielder's foot is always on the outside of the bag when he takes a throw, leaving the rest of it to the runner. You have to go out of your way to either kick or step on it. That it happened twice in the space of just a few games is highly unusual, and the fact that the same guy did it makes it more than just suspicious.

Let's just say that Manny Machado is somewhat less than beloved by his peers in the game. That may well come back to haunt him, but it hasn't hurt his bank account. He signed a ten-year, $300 million contract this off-season with the San Diego Padres.

Meanwhile, what about Dustin Pedroia? Can he come back from his now two-year ordeal? If anyone can, he's the one. He has the heart of a warrior and the mind-set of a winner, but the body of a 35-year-old guy, a body which has seen more than its share of wear and tear. On opening day of 2013, he tore the UCL in his thumb while sliding head first into first base, but played through pain for the entire season, leading the Red Sox to a World Series championship. It was only then that he submitted to surgery. He's broken a bone in his foot, suffered a severe wrist sprain, and had muscle pulls, bumps, and bruises. Then of course there's that gimpy left knee that, with the assistance of Manny Machado, kept betraying him.

Hopefully, he'll be able to come back from all that, but even if he does it won't be quite the same. For one thing, the distinctive little hop-jump he always made on defense just as every pitch was thrown was nowhere in evidence during spring training. It was a distinctive maneuver that guaranteed he'd be already on the move if the batter put the ball in play, thus increasing his already superb range in the field. Have we seen the last of those diving stops, flagging down a sure base hit then somehow scrambling to his feet and making the throw to first in time to get the runner? Maybe. Let's hope not.

The cold, hard fact is that -- even in a best case scenario -- Dustin Pedroia is now in the winter of his life as a baseball player. He's under contract through the 2021 season, and we can only hope that he'll last that long.

As for Manny Machado, he is a gifted player with more natural talent than Pedroia ever had. But he'll never be half the player that Pedroia has been.

- Dick Flavin is a New York Times bestselling author; the Boston Red Sox "Poet Laureate" and The Pilot's recently minted Sports' columnist.
Recent articles in the Culture & Events section