Culture
It had to be immensely painful and difficult for the community, but they did not shirk their responsibility to the victims of abuse, to their communities and supporters, and to the church.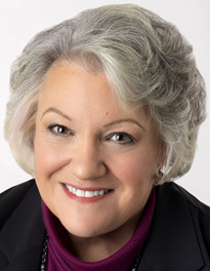 It was terrible to learn that Jean Vanier -- whom so many Catholics had looked up to as the saintly, heroic founder of L'Arche -- had been manipulating and abusing women who came to him seeking spiritual direction.
We needed to learn about it, though, and that we have is due to the admirably full-on, deep investigation that L'Arche undertook when informed of the abuse, and its transparent release of findings.
It had to be immensely painful and difficult for the community, but they did not shirk their responsibility to the victims of abuse, to their communities and supporters, and to the church. Having discovered that their body was carrying an illness -- one that, if permitted to fester, might turn into an incurable and fatal sepsis -- the organization addressed it with the potent antibiotic of the truth, which did set it free. L'Arche is now progressing in its recovery, rebuilding and strengthening its international community of service. It is easy to wish them well at it, and even to offer support.
How L'Arche handled this difficult episode should be a model for the rest of the church: put no limits on investigations of abuse but pursue the truth -- through time, beyond statutes and into its ugliest depths -- make a full and comprehensive report to the whole world and then work to rebuild. Rebuilding, of course, requires a steady restoration of trust -- the very fruit of thoroughness and transparency and truth.
We, the church, deserve no less, but we are not getting it yet -- not quite, not fully. For over two decades we have been watching as the sins of church leaders have been uncovered, diocese by diocese, with more filth -- seemingly more, endlessly more of it -- ever on the horizon. We understand that this body, the church, has been ill for a very long time; we know it will never recover, never be healed if we continue to treat its massive infection pustule-by-pustule, applying endless smelly plasters of equivocation and opaque mists of obfuscation that further weaken a body crying out for real healing.
As we saw with L'Arche, the truth heals.
Currently, we are watching the Diocese of Santa Rosa declare bankruptcy in the face of as many as 200 abuse claims. Another diocese is preparing for about as many as 600 such cases.
Currently, we are watching the Society of Jesus fumble about, seeming not to understand that their "star artist" Father Mark Rupnik seems another Vanier -- a cult-like guru accused by at least 25 women of abusing his clerical power (and sexual abuse is always about power, never forget), and at least once grievously misusing his own priestly gifts in the process. His victims deserve to have their accusations investigated, even beyond statutes of limitations. Words like "transparency" are on offer, but so is the stinkingly ripe bandage of qualified excuse-making. Apparently Father Rupnik did concelebrate at a public Mass recently, but that was really a Mass for and with the community, which ... made it OK?
It does tempt one to wonder whether Rupnik's case is being taken less seriously than it should be because his victims were "only women," and not children or seminarians. As though victims come in tiers, rather than tears.
Currently, one U.S. diocese is battling legislation that seeks to waive all statutes of limitations in civil lawsuits against accused abusers within the church, with a higher cap for damages than those set for suits against public entities. Its bishop noted, quite rightly, that such waivers, when confined only to nonpublic entities, create two classes of victims.
He absolutely has a point. An alarming amount of sexual abuse takes place in the public schools -- we see the headlines. If statutes of limitations are to be lifted, why not for public schools, as well -- are their victims only half-hurt, only 3/5 victims? Please. Their abuse has scarred them as deeply and lastingly as any victim of clergy sexual abuse, so why should their abusers -- and the teachers, principals, superintendents and unions that protect them -- not face the same scrutiny, and the same accountability, as Catholic clergy and their bishops?
The church has provided millions of dollars in therapeutic counseling for its victims and paid out millions of dollars in settlements, and it has put strong, effective guidelines in place for the prevention of abuse. So should public institutions.
But the church needs to do all of that while continually applying the antiseptic of the truth, at any cost -- through time and distance, beyond statutes, offering their findings with clarity to the whole world -- if she is ever to be free, if she is ever to be healthy and whole, and strong enough to serve Christ and the world.

ELIZABETH SCALIA IS CULTURE EDITOR FOR OSV NEWS.

- Elizabeth Scalia is culture editor for OSV News.
Recent articles in the Culture & Events section