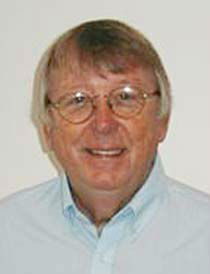 Early spring musing
---
Help us expand our reach! Please share this article
Here are some stray thoughts and wayward musings on various unconnected matters for you to consider while pondering what may be contemporary higher education's central dilemma.

How amused might you be, my dear Mr. College President, if you were paying 50 grand a year to have your kid chase the college basketball team, composed of hired teenage ringers, around the Republic for a whole month deep in the academic year. When Holy Cross, still the only local lyceum ever to score such a triumph, copped the NCAA's in 1947 the entire festival took all of five days.

At least it's now aptly termed for what it has become, "Madness!"

Condolences if you happen to be awash in that bloody boat. When you come to your senses you are welcome to join me in boycotting the entire nutty sham.

Torre in La La Land

As skipper of the Yankees where he was the toast of the town on an unlimited budget Joe Torre thought he had it rough because his employer, the Steinbrenner Family, was to put it mildly a tad eccentric. Now he's in Los Angeles laboring for the McCourt's, those wild and crazy kids, Frank and Jamie, currently enmeshed in a slugfest of a divorce, decadent even by the gutter standards of Hollywood.

Once upon a time it might have been fine grist for a tender flick on yet another turgid romance from La La Land gone sour, starring perhaps such ancient wastrels as Errol Flynn and Lana Turner. Although even old-time Hollywood might have found the McCourt script a stretch.

Meanwhile, the crown jewel of the estate they are bitterly contesting -- the LA Dodgers of erstwhile legendry -- crumbles. And to think it could have been your very own Red Sox who got caught in the vortex of Frank and Jamie's spectacular mid-life crisis. For it was the Olde Town Team that Frank, a Boston boy who parlayed his collection of scenic parking lots into a giddy fortune, most coveted and might have acquired for he was a serious Red Sox bidder when the Yawkey estate finally bailed out; one of several that got sandbagged by the commissioner in those memorable proceedings. Had McCourt somehow won the Fenway bauble, how do you think the current fiasco would be playing here in our town right now?

Torre, of course, envisioned sweet revenge on his former employers when he fell for Frank and Jamie's bogus act two plus years ago. Now he's looking and sounding more like an old warrior who could use a jug of Maalox to mix with his Wheaties. But you should not waste your sympathies on Torre. He rode his high horse out of New York after terming the fattest managerial contract in baseball history ''an insult.'' He asked for the grief. And he sure got it.

"Cookeing" Savard

The suspicion grows that the NHL hierarchy led by the notably unqualified hockey czar, Gary Bettman, let the Penguins off the hook in the incident of Marc Savard's bushwhacking because the powers that be desperately want the Pens to go deep into the playoffs again in the hope of capitalizing on the international celebrity of Pittsburgh's captain, the wunderkind Olympic hero Sidney Crosby. The script is bizarre enough to be something Bettman and his cronies would be capable of conjuring.

And the miscalculation was enormous. One suspects the alleged brain trust has been stunned at the resulting furor. Protest in the ill-informed Boston media has been relatively light but all over the league they've been lambasted. Doubtless they had no idea so many people were paying attention. If Savard is a bit of a star in the increasingly limited context of Boston hockey he's hardly one of the league's poster-boys. Why did it arouse so many, they must wonder?

What they didn't recognize, because they have no clue, is that the vicious hit the Pens recidivist thug, Matt Cooke, put on Bruins' mild-mannered center iceman, Marc Savard, was an egregious abuse of the game's "Marquis of Queensbury" guidelines. Every game has a time-honored protocol transcending even the rulebook and it's the violating of such primal canons that really irks true-believers of intensely tribal games like hockey.

Savard was totally at Cooke's mercy and Cooke deliberately and with malice aforethought clocked him. Only a fool would deny that. It would never have been tolerated back in the game's allegedly primitive days when Clarence Campbell was in charge. But then it would never have happened back then for Mr. Cooke would not have dared risk the angry reprisals that surely would have followed. Bettman, of course, understands none of all this.

Bettman's chief cop and Lord High Disciplinarian, the utterly laughable Colin Campbell, ought to know better. He played the game and was once one of its highly touted prospects. In the Savard-Cooke matter he claims he could find no specific "rule" that the long very chippy Mr. Cooke violated.

How about Rule 21.1, Colin old Sport? It's the one that prescribes a "match penalty" for any player who ''deliberately attempts to injure anyone in any manner.'' Is that not clear enough for you, Kid?

On the other hand, Colin Campbell was a washout as a player; a chronic underachiever of dubious motivation. He hasn't changed.

Local banter

As was noted here a week ago, the Celtics' lately developing and plainly acute inability to hold their own with the league's creme de la creme is painfully evident.

Might the emphatic loss to the NBA's latest heir apparent, the LeBron James Athletic Club out of Cleveland on the second Sunday of pivotal March, be the definitive proof? Granted, there remains the formality of the playoffs. Don't get your hopes up, Mate.

On the other hand, if Joe Mauer, the thoroughly brilliant catcher of the Twins, somehow does not come to terms with Minnesota in the next three weeks your dreams of him landing in Boston should soar.

The Conventional Wisdom holds that Mauer, only 27 yet a three-time batting champ and perennial MVP candidate also superb on defense, could command near A-Rod money; say $25 million per year in a lengthy pact. He could be the most sensational free agent bonanza since the original one, Catfish Hunter.

Boston, according to the CW, has the considerable edge although the Yankees can be expected to forge into this cynical game, if only to drive up the price for the Red Sox. What's laughable is the fact both of these spendthrift franchises have lately and piously protested an allegiance to a "budget." But when a hot property like Mauer becomes available "budgets" to these guys have as much chance of surviving as the early morning abstinence pledge of a drunk who's handed a free bottle of hooch in the evening.

The spectacle likely to ensue should Mauer not sign with the Twins by opening day will be historic and either thrilling or vulgar, depending on your point of view. Compelling is the fact that there's no player in all of Christendom that the Red Sox might rather have or objectively need. As a lover of spectacle in its capacity to underscore the depravity of things, here's rooting for it to happen. Nasty, eh!

Vancouver Review

Finally, a couple of footnotes on the Vancouver Games which pleasingly resonate.

While Sid ''the Kid'' Crosby's winning goal was snappy and nicely done, the real hero of that triumphant moment -- it seems to me -- was Jarome Iginla. His perfect pass from the flat of his back after being dumped in the corner made young Crosby's epic finish possible. Yet nowhere have I seen that noted. Tough luck, Jarome. Alas, an assist doesn't equal a goal even when it's more remarkable.

This widespread talk about Canada's dramatic win over the Americans at Vancouver as having been "Hockey's greatest moment" is poppycock. It but dimly compares with Canada's win over Russia in the classic summit of 1972. No doubt, you had to be there. And for much of it, I was.