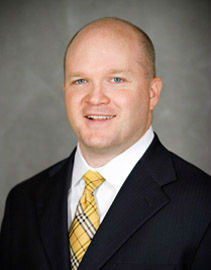 The promise and power of Catholic new media
---
Help us expand our reach! Please share this article
Must our Church change the way we communicate the truths of our faith?

Pope Benedict XVI thinks so. So does our own Cardinal Seán O'Malley.

The truths and beauty of our Catholic faith in Jesus Christ are everlasting. Yet in every age, Catholics must embrace the cultural norms of communicating and connecting with others to share the Good News. This is a great time to be a Catholic witness because of the power and promise of many new digital media vehicles.

"God's loving care for all people in Christ must be expressed in the digital world not simply as an artifact from the past, or a learned theory, but as something concrete, present, and engaging," wrote Pope Benedict in a recent message on Church communications. We "stand at the threshold of a new era: as technologies create deeper forms of relationship across greater distances, [the Church is] called to respond pastorally by putting the media effectively at the service of the Word."

The Holy Father continued that we must "show that God has his rightful place in every age, including our own. Thanks to the new communications media, the Lord can walk the streets of our cities and, stopping before the threshold of our homes and our hearts, say once more: 'Behold I stand at the door and knock. If anyone hears my voice and opens the door, I will enter his house and dine with him, and he with me'" (Rev 3:20).

It is important to note that social media is not a fad; rather it is a fundamental shift in the way people communicate. Half the world's population is under 30 and reports show that 96 percent of young adults have joined a social network like Facebook. In fact, there are more than 400 million Facebook users worldwide, which, if it were a country, would make it the third-largest in the world, after China and India and ahead of the United States. Moreover, to many young people, email is already "outdated"; some colleges do not even offer email accounts to students anymore because the students communicate via Facebook or text message instead.

Under Cardinal Seán's leadership and initiative, the Archdiocese of Boston has been a leader in embracing new methods to share our faith, connect with others, and inspire others to help us build a civilization of love.

He was the first cardinal in the world to launch a blog (CardinalSeansBlog.org), teaching and sharing his ministry with everyone in the archdiocese and beyond.

He wanted to be sure that our new archdiocesan website (BostonCatholic.org) would contain formational materials to allow visitors to learn about our Catholic Faith in all of its richness, particularly by integrating videos, podcasts, slideshows and many other powerful forms of expression.

In 2006 he encouraged The Pilot to build a presence online and, since then, its website has become a respected source for daily Catholic news and multimedia content. TheBostonPilot.com has been recognized as among the "Best Catholic newspaper websites" by the Catholic Press Association for the past three years. The cardinal also asked the staff at The Pilot to oversee his weekly email initiative which allows him to deliver important messages and news to anyone who seeks to receive it each Saturday morning and, since last September, news updates are available at The Pilot Facebook's page (www.facebook.com/TheBostonPilot) and Twitter (www.twitter.com/TheBostonPilot).

Cardinal Seán cheered CatholicTV in its efforts to broadcast in high-definition as well as in 3D, and to expand its broadcast presence across the country so that Catholics everywhere will be blessed with the great CatholicTV programming that we in New England are privileged to watch. Perhaps no organization in the worldwide Church has adopted the pope's call to embrace digital media as much as our own CatholicTV. Their website (CatholicTV.com) has more high-quality material for viewing on-demand than any other Catholic website in the world! CatholicTV's iPhone application allows Catholics on the move to watch the daily Mass, pray the Daily Rosary or watch great family friendly and faith-filled programming. CatholicTVjr allows any parish or personal website to embed CatholicTV shows for easy viewing.

Across the archdiocese, many parishes, schools and ministries have also embraced blogs, Facebook, and Twitter as an extension of their websites and digital presence. And many individual Catholics in our local church have established themselves on the Internet and in that way effectively witness to their faith and encourage others to live it with them.

Perhaps no other diocese in the country or the world is embracing the power of digital media as much as our Archdiocese of Boston. While we can celebrate that we are one of the strongest proponents of evangelization in the "digital continent," the true measure of our success at responding to Pope Benedict's and Cardinal Seán's calls to utilize these new methods is whether our community becomes more effective at leading people to know Christ's love, to embrace their personal vocations to holiness, to strengthen our parishes, to build a civilization of love and to help those in need.

Cardinal Seán has big plans to continue to strengthen all of our communication vehicles, digital and more traditional. An initial step is hosting the national Catholic New Media Celebration in August where we hope to share what we are doing and learn from other Catholic dioceses and organizations.

We encourage you to stay tuned for updates in the upcoming months, to check out CatholicTV.com and TheBostonPilot.com, and to "like" us on our archdiocese's Facebook account (www.facebook.com/BostonCatholic). We pray that our Church can fully realize the promise and potential of new media to share our great faith with the world.

Scot Landry is Secretary for Institutional Advancement at the Archdiocese of Boston.