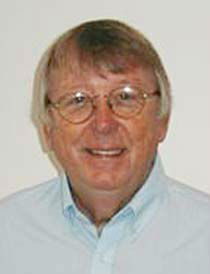 The vagaries of the playoffs
---
Help us expand our reach! Please share this article
Joe DiMaggio, who didn't talk much but invariably made much sense when he did, nailed it when he once famously mused, "I'd rather be lucky than good." Modesty forbade him from making the logical leap to the further conclusion that nothing beats being both, which of course he was. But his salient point, at least in the realm of sport, remains valid. Without luck, you are toast.

It is a thesis that we again see working its wiles -- equally baffling and aggravating -- as the playoff season of the winter games bears on with the Celtics happily surviving at the expense of some overblown upstarts while the Bruins fade away as a bit of an historical laughingstock. Seems we've been down this road before. It's the sort of stuff Yogi Berra must have had in mind when he famously observed, "It's deja vu all over again."

Now before you get too worked up understand, please, that it is not being maintained here that luck alone is the reason the Celtics are rollicking merrily onward to a quite possible date in the NBA Finals, where anything can happen, while the Bruins scatter before the wayward winds in abject disgrace. There's unmistakably something buried deep in the DNA of these two unlikely partners in our winter dreams that ordain them to such strikingly different destinies again and again.

Still, timing is everything in anything one does and "timing," which has much to do with fate, is pretty much out of one's hands. The Bruins' timing this playoff season was utterly rotten while the Celts' has been, so far, fortuitous. Why is it so often the case? Downright uncanny, it sometimes seems.

Two freakish moments sealed the Bruins' fate. The first came at the very end of the regular season when, in a relatively meaningless game, an errant Maple Leaf skated over the forearm of Dennis Seidenberg, the rugged defenseman smartly obtained at the trade deadline, severing a tendon and finishing his season. The second came midway through game three of the Philadelphia series when Flyers' Captain Mike Richards hammered David Krejci with a crunching hit, dislocating the enterprising Czech center's wrist and finishing his season. Those losses compounded by the wretched timing were devastating.

In his seven weeks with the Bruins, Seidenberg was their best defenseman. Paired with Zdeno Chara he made the Slovakian behemoth an even better player. With Seidenberg on hand, less is demanded of Dennis Wideman, which is a blessing, and less is expected of the promising but inexperienced Johnny Boychuk, which is only fair. A healthy Seidenberg stabilizes the entire defense. Without him and with Mark Stuart and Andrew Ference also banged up, that corps was patched and scrambled and when it gets to crunch time in the playoffs it's always first and foremost about the defense.

Young, swift and versatile, Krejci served key purposes and ranked, with Patrice Bergeron, as their most important forward, and that's asserted with complete deference to the gallant works of the elders, Mark Recchi and Miroslav Satan, who were heroic until, inevitably, they ran out of gas. The NHL playoff schedule is the most grueling grind in all of sport.

Richards' brutal hit was widely excused as perfectly clean although there was a bit too much stick in it for my tastes. Clearly, he ambushed Krejci but there's no hockey rule that prohibits that. In another time, when "tit for tat" was both routine and accepted, a Flyer would have been made to pay. But there was no such Bruins response. Richards skated unscathed the rest of the way. Some would say that's revealing. But then times, indisputably, have changed.

Injuries happen, in this hard, honest and unyielding game. There's no quibbling about that. They are essentially woven into the fabric of the business and must be both accepted and reconciled. The Flyers were without a couple of their key characters then lost their starting goalie midway through the series.

But overall the Bruins were more burdened by that crucial injury factor. While they got Marc Savard back from his nasty late-season ordeal with a needless concussion they would have been better off without him. The goal he scored to win game one was an utter delusion. After that he was useless and his blunder at the end when he became the bonehead who declined to get off the ice will prove unforgettable in the lore of Boston sport which so greatly favors the ridiculous. Savard, however, was not an essential component in the cause. Krejci and Seidenberg were. With them aboard there's no way they lose that series, let alone melt down as horrifically as they did.

Meanwhile down the hall, the Celtics -- dare we say "miraculously" -- were getting healthy after an entire season of weeping and wailing about all manner of woes and lamentations. They had convinced the entire sporting world that their core nucleus of aging all-stars, led by the very gaunt Mr. Garnett, were ready for assisted living if not quite at death's door. To dramatically ram home the point they cleverly arranged to be supremely mediocre from Christmas through Easter, posting a record of 27-27. You need to appreciate how difficult it is to play .500 ball for two thirds of a season in the woefully imbalanced NBA where at least a third of the teams are perfectly dreadful.

But then the Celtics were lucky to have the luxury of a regular season which in the NBA is even more meaningless than the NHL's regular season. The Celts were able to goof off for five months because they had effectively clinched a playoff spot in November. The Bruins were still fighting for their berth with but a week to go in March and the Flyers -- it's amazing to keep in mind -- got into the post-season post in the very last hour of the season thanks to a bloody shoot-out. There's some more bitter irony for Bruins fans to chew on.

Still, the way the Celtics lowered expectations casting themselves as underdogs as they approached the playoffs should be celebrated as entirely brilliant. You might say they suckered the entire league. There's little doubt the much too full of themselves Cleveland Cavaliers fell for it, much to their eventual peril. In the end, they were perfect foils. How Red Auerbach, master of such guiles, would have loved it.

It was all quaintly reminiscent of the Celts' brazen coup back in 1969 at the very end of the epic Auerbach-Russell era when Russ and Sam Jones were headed for retirement and every member of their cast was over 30, save for the eternally young John Havlicek, and they were all down for the count during the season finishing fourth. Whereupon they consecutively ambushed the Sixers, Knicks, and Lakers to win what player-coach Russell always regarded as his most satisfying championship. At the "Fabulous Forum" the Lakers were left with all those balloons hanging from the rafters, you should vividly recall.

It's amazing to consider that all of that was more than 40 years ago and yet there is eerily a connection. So it is with the Celtics. Alas, much the same, in a rather more twisted way, can be said of the Bruins. They too are hostages of a precedent and tradition that's been colorful, inspired, and gallant. But whereas the Celtics thing has to so often somehow find a way the Bruins have been almost as often thwarted by the lousy slice of the bitterly ironic.

"Too many men on the ice," indeed? Give me a break!

Fair minded folks will reasonably point out that in the end there's still no excuse for a team blowing a 3-0 lead in games let alone a three goal lead in the decisive seventh game of the same series, both of which have been done only twice before in the nearly century-long torrid give and take of the National Hockey League, and never before by the same team in the same year.

To which I will nonetheless reply, "the hockey gods have a brutal sense of humor."