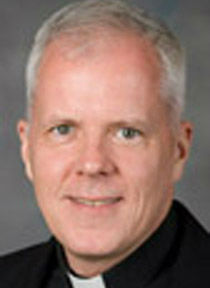 A Mother's prayer: that we may be one
---
Help us expand our reach! Please share this article
Last week I had the privilege of entering into my annual retreat. The retreat was led by Bishop John W. Flesey, Auxiliary Bishop of Newark. He invited all the retreatants to delve deeply into the Word of God. Each of his conferences focused on a particular segment or theme in Sacred Scripture. For example, the bishop spoke about unity as an underlying theme of the writings and ministry of St. Paul. Paul was passionate about unity in Christ and unity among those who follow Christ. The unity he called for was a reflection of his personal conversion. Once Paul met the Risen Lord, he changed at his core from being a source of division to being a source of unity for God's people.

We are called to be of one mind and one heart in following Christ. The word 'one,' in reference to unity, is mentioned approximately 30 times in the writings of St. Paul. Our Lord, and in His name, St. Paul, are constantly emphasizing the need for the people of God to be united and to act as one. As one scripture lesson proclaimed during the retreat, "in Him we live and move and have our being" (Acts 17:28).

The words of Jesus that have spoken most directly to me in my time as vicar general are the words of Jesus as recorded by St. John (17:11): "Holy Father, keep them in your name that you have given me, so that they may be one just as we are one."

I pray constantly that we may be one. And we are one in Christ, and in one faith, one baptism. The unity Christ calls us to begin with each person's attitude toward Christ and the community. As Paul's attitude became that of Christ, so our attitudes should become that of Christ. We should long for and work toward the unity of our community with the same passion of Christ.

Paul's Letter to the Ephesians (4:2-5) captures his attitude of unity and tells us how unity is expressed. We are to live with each other and in Christ "with all humility and gentleness, with patience, bearing with one another through love, striving to preserve the unity of the spirit through the bond of peace: one body and one Spirit, as you were also called to the one hope of your call; one Lord, one faith, one baptism."

In his conference on Mary, Bishop Flesey reflected on the fact that the prayer of every mother for her children is "that they may be one." Mothers long for unity and harmony among their children. In this month dedicated to the Blessed Mother, let us pray for Mary's intercession that the Church Universal, and the Church in the 144 communities of the archdiocese, may be one.

Gentle Mother, we plead for your intercession. Bring us, your children, to Christ, so that we may be united in Him. May your Son bless all those who follow Him in the Archdiocese of Boston. May our thoughts, words and actions, as individuals and as a community of faith, build up the Kingdom of God until the day when we are all united with Him in Heaven. Amen.

Father Erikson is Vicar General and Moderator of the Curia of the Archdiocese of Boston.