Cardinal reflects on 40 years of priesthood
---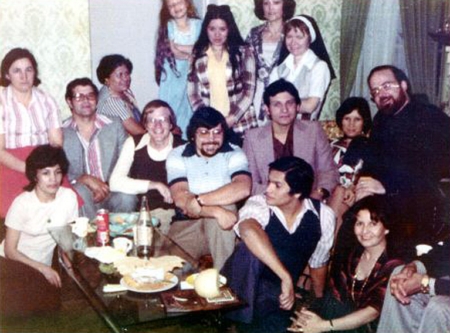 Cardinal Seán P. O'Malley is pictured with volunteers of the Centro Catolico Hispano in Washington D.C. in this undated file photo. The cardinal ministered to newly arrived immigrants Centro Catolico during his early years as a priest. Pilot photo/Courtesy CardinalSeansBlog.org
Help us expand our reach! Please share this article
SOUTH END -- Cardinal Seán P. O'Malley marked the 40th anniversary of his ordination to the priesthood on Aug. 29. He was ordained a priest of the Order of Friars Minor, Capuchin at St. Augustine Church in Pittsburgh by Bishop John Bernard McDowell in 1970.

The Pilot spoke with Cardinal O'Malley Sept. 1 at the Cathedral of the Holy Cross about his vocation to the priesthood and his early years as a priest.

Q: Your Eminence, what inspired you to become a priest?

A: Many different factors. One was the example of the priests in my life: my uncle, my parish priest. Certainly the Capuchin friars, who were a wonderful example to me in my desire to give my life to the service of Christ and his people, loomed very large in my heart as a child. It was just always part of who I was.

Q: Was there a particular moment that you clearly saw your call?