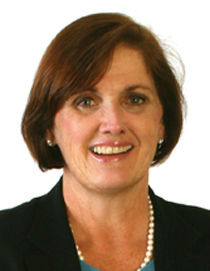 How do you cross your heart?
---
Help us expand our reach! Please share this article
I would like to begin my initial Pilot article by thanking Cardinal O'Malley, Father Bryan Hehir and the Catholic Charities Board of Trustees for the opportunity to serve as the new president of Catholic Charities. As a person who has been a part of this tremendous organization for the past 30 plus years, I am exceptionally grateful for the opportunity I've had to learn and grow as I've worked across our many programs and services.

I am also grateful for the opportunity to work alongside so many talented and committed staff and volunteers, bound by our dedication to serving the growing number of those across our community who need Catholic Charities.

It has been said that volunteers don't get paid, not because they're worthless, but because they're priceless. We at Catholic Charities have been blessed to have the priceless support of more than 2,000 volunteers this year. Our volunteers are a diverse group: some volunteer for painting or cleanup projects during a single day of volunteering, others fulfilling commitments that have lasted a lifetime.

In an effort to both promote and encourage volunteerism, Catholic Charities is launching the "Cross Your Heart" campaign. The overarching goal of the campaign is to inspire others to give back to their own communities and to consider Catholic Charities as their charity of choice. The campaign also asks this question of our volunteers: How do you cross your heart? Not surprisingly, the answers are as varied as the volunteers themselves.

Siblings Jennifer, Jordan and Cameron volunteer as babysitters, crossing their hearts at a home for teen mothers and their children. Jordan says of his experience: "I like volunteering there because it's like I'm putting my words with my actions. You know, with politicians, they're all like 'I'm pro this or pro that," but I'm actually doing something, not just saying I will. Yeah, it sounds kind of selfish, but it makes me feel good to know I'm doing something."

Mel is a retiree, volunteering as a foster grandparent, crossing his heart for at-risk children who need a male role model. Mel describes his commitment when he explains: "I use the basic principle that 'it takes a village to raise a child.' When you see families in your own neighborhood that need help, you have to stand up and do something! There are lots of seniors just sitting in their rocking chairs, but to give, spread hope, you've got to stand up and do something!"

Theresa teaches English to speakers of other languages, crossing her heart for immigrants and refugees who are trying to make a better life for themselves in Massachusetts.

Theresa says that "teaching English is the best thing I've done in my life. I enjoy every single minute. I feel blessed, secure, and happy because I see friendly faces around the classroom interacting with each other, speaking English--and that's the best part of it all."

These are just some of the many ways in which our volunteers cross their hearts.

I recently had the opportunity to more formally thank many of our volunteers at the Catholic Charities Annual Volunteer luncheon. While thanking them for all they have helped Catholic Charities accomplish, I also encouraged our volunteers to continue their own volunteer efforts, as they continue to help us recruit new volunteers. Particularly because in this time of increased need and unmet demand, at a time of decreased government support, the work of Catholic Charities has never been more critical. There has never been a more important time for each of us to consider the ways in which we can each "Cross Your Hearts."

Debbie Rambo is president of Catholic Charities of the Archdiocese of Boston.