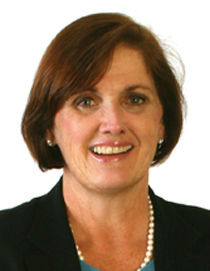 The importance of fathers
---
Help us expand our reach! Please share this article
As we celebrate Father's Day on June 17, many of us remember and honor our relationships with our fathers, thankful for the many ways in which our fathers have supported and guided us along the way.

Sadly, this is not true for all of us, as we know that too many children today grow up with fathers absent from their lives. 2009 U.S. Census Bureau data finds that more than 24 million children live apart from their biological fathers. That translates to 1 out of every 3 (33 percent) children in the United States. Nearly 2 in 3 (64 percent) African-American children live in father-absent homes. One in three (34 percent) Hispanic children, and 1 in 4 (25 percent) white children live in father-absent homes. This is in startling contrast to 1960, when only 11 percent of children lived in father-absent homes.

The National Fatherhood Initiative, which was founded in 1994, works to "improve the well-being of children by increasing the proportion of children growing up with involved, responsible, and committed fathers." The Initiative's research tells us that children who live absent their biological fathers are, on average, at least two to three times more likely to be poor, to use drugs, to experience educational, health, emotional and behavioral problems, to be victims of child abuse, and to engage in criminal behavior than their peers who live with their married, biological (or adoptive) parents.

Catholic Charities' Fathers Support Program understands that many fathers need to learn the tools necessary to become positively involved in their children's lives. Our program, begun in 1993, has been reaching out to fathers living on the North Shore, serving more than 200 annually. The program is built around the Five Principles of Responsible Fatherhood: calling for fathers to give affection to their children, provide them with gentle guidance, provide financial support to their children and to the mother of their children, demonstrate respect at all times to the mother of their children and set a proud example for their children.

Joe (not his real name) is the father of four children. The oldest two, ages 11 and 9, from his first marriage, and the youngest, ages 5 and 3, from his second marriage, joined one of the program's 12-week Fathers Support groups at a difficult time in his life.

He had lost his job after calling in sick to take his oldest son, who has a range of medical issues, to the hospital.

This started a downward spiral for Joe and his young family. Unable to afford housing, Joe moved with his wife and children to his mother's home, staying there until the cramped conditions became unbearable. Their next stop was a 10 month stay in a Saugus motel while they searched for work. Eventually finding affordable housing, Joe's wife found a full time job, Joe a part time job. Essentially, this meant that Joe became the parent primarily responsible for parenting, and Joe was struggling.

Joe has found the group welcoming and helpful. "Basically I learned how to keep a positive mind when the kids are all ganging up," Joe said, "and not to lose my temper as much."

His wife has noticed a real difference in Joe, adding that Joe is less angry with the kids and "he does play with them a lot."

Joe and his wife would recommend the group to all fathers, adding that today "you need help along the way, you need coaching."

Bennie Ashley, the Fathers Support Program Coordinator explains that his greatest satisfaction in doing this work with fathers is "the thought that you can touch the life of a man so he will become involved in his children's lives and touch their lives, and it can carry over. People need to understand the importance of fathers in children's lives. I walk around and look into the faces of children, and I see too much despair, especially in today's economy. I see they are missing something. To me the father is the piece that is missing."

To learn more about our Fathers Support Program visit our website at www.ccab.org.

Debbie Rambo is president of Catholic Charities of the Archdiocese of Boston.