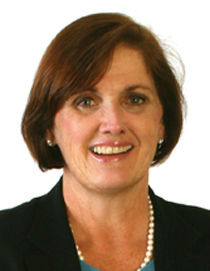 A safe place for women
---
Help us expand our reach! Please share this article
Linda (not her real name) was 56 when we first met her in 1991, a slightly overweight woman with hazel eyes and light brown hair, clearly suffering from serious mental illness. One minute the daughter of a German-born lion tamer, the next, the niece of New York City Mayor Fiorello LaGuardia, Linda was 77, a white-haired version of her 56 year-old self, when she died this past spring of an arterial aneurysm.

A fixture in Cambridge's Central Square, for more than a decade Linda lined up with other homeless women for one of the 31 emergency shelter beds at Catholic Charities St. Patrick's Shelter in Somerville. The only emergency shelter program for women on the northern side of the Charles River, guests at St Patrick's are assured healthy meals, a hot shower, and a safe place to sleep overnight, all provided by our caring and dedicated staff.

St. Patrick's Shelter Director Nancy Kavanaugh knew Linda for nearly 25 years and says that Linda taught her much about mental illness, its impact on homelessness, and on the survival of the human spirit.