Interim director speaks on pastoral planning, plan for future
---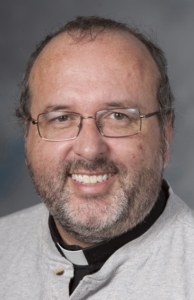 Father Paul Soper Pilot file photo/courtesy George Martell
Help us expand our reach! Please share this article
BRAINTREE -- Since a proposed plan for pastoral planning in the Archdiocese of Boston was announced back in December 2011, group consultations and individual feedback are re-shaping many elements of the initial plan.

Cardinal Seán P. O'Malley created the Archdiocesan Pastoral Planning Commission (APPC) in January 2011 to work on a proposal for pastoral planning. The commission presented its initial results in three rounds of consultations, first to the priests of the archdiocese last December, then to pastoral staffs and parish councils and finally to the parish communities. During the consultation process the APPC conducted 40 meetings in all areas of the archdiocese.

According to the committee, the feedback from those meetings prompted the APPC to modify key elements of the initial plan. Those changes were outlined to the Boston presbyterate in June and the committee is scheduled to present its official proposal to Cardinal O'Malley this month for his review.

If Cardinal O'Malley accepts the plan, it will put in motion a process to create over 100 so-called "parish collaboratives" in the next five years. According to committee officials, the plan will retain the integrity of individual parishes, but will assign one pastor to the parishes of the collaborative and a pastoral team to support his work.