John E. Straub appointed chancellor
---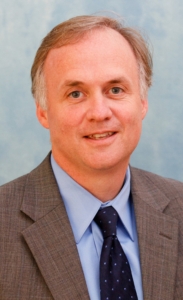 John E. Straub Pilot photo/Gregory L. Tracy
Help us expand our reach! Please share this article
BRAINTREE -- Cardinal Seán P. O'Malley announced Oct. 3 that John E. Straub has been named Chief Financial Officer and Chancellor of the Archdiocese of Boston.

Straub has served as Interim Chancellor for the past seven months. A former special assistant to President George W. Bush and former associate dean at Harvard University, Straub joined the archdiocese in 2011 as Executive Director of Finance and Operations for Central Ministries.

As the sixth lay chancellor for the archdiocese, Straub succeeds former Chancellor James P. McDonough who concluded his service in March 2012. He will serve a term of five years.

In a release announcing the appointment, Cardinal O'Malley said Straub has been a wonderful addition to the leadership team in the archdiocese, bringing a diverse and experienced background to the position.

"The future of the archdiocese is bright because we have been able to recruit committed and talented people like John," the cardinal said.

Msgr. Robert P. Deeley, Vicar General and Moderator of the Curia, described Straub as "an outstanding CFO and Chancellor."

"He cares deeply about our priests, parishes and ministries. Please join us in praying for John's success and support him and his staff as they work in service to the Church."