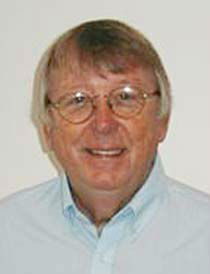 Prognostications and predictions
---
Help us expand our reach! Please share this article
Some morsels for you to chew on while waiting breathlessly to see how the Bruins evade being ambushed by the Red Wings in round one of the Stanley Cup fandango. When and if, of course, they manage to do so.

NHL seedings

By the way, the NHL's new seeding system that arranges tougher than ever first-round match-ups may add to the excitement but it's hardly fair to all the combatants. Under the old system, the Chicago Blackhawks -- struggling to get some of their best troops back from the DL -- would never have been obliged to deal with an opponent in the opener as tough as the St. Louis Blues.

Swiftly down by two games and pondering elimination the Hawks can be forgiven for wondering if the defending Cup Champs ought not be treated with a bit more respect. And the Bruins think they got problems.

But the play's the thing! The Stanley Cup gauntlet, easily the most demanding of all pro-sports' postseason festivals, has become more intense than ever. And the great unwashed out there in sports-consumer-land are beginning to notice, if ratings, revenues, media interest, etc. are the measure. NBC's massive coverage is characterized by an enthusiasm for the game not seen in some time on American network television, and as we well know that's what rules the roost. Hockey people could not be more pleased.

Marathon

Never was normalcy in all of its blissful, controversy-free, and sun-drenched simplicity more pleasing than in the near serene renewal of the Marathon one year after that unspeakable atrocity. In the triumph of dogged Meb Keflezighi -- African born but an American citizen since his California college days -- the ages of this dandy and timeless classic are nicely bridged.

In its formative years through WW II, the great race was dominated by working class sons of immigrants, dutifully plugging their way up from obscurity. Thereafter it's become totally an international festival which has increasingly annoyed nationalists. But it's offered the marginalized the means and ends for glorious utterance, which much to their credit many have seized upon brilliantly. In this year's renewal, high among the most auspicious BAA jogs ever held, the admirable Keflezighi represents the best of both worlds and a quite perfect winner this year of years.

Equally interesting to long-term observers in this era so dominated by tender youth is the gentleman's age. At 38, Meb is the oldest boy to triumph since Jimmy Henigan, the Medford milkman, prevailed on blistered feet in his ninth try in the highly depressed year of 1931, also at age 38. The oldest ever is of course the one and only Clarence DeMar who won his seventh and last Boston just the year before at 40.

There was only one DeMar. It will be interesting to see how Meb fares should he return two years hence.

Less boring

At the other extreme, what was far and away the looniest sports' item of the last week got nowhere near the attention -- or, if you prefer, the appropriate derision -- that it richly deserved. An allegedly "important" MLB executive reputedly connected with a team of particular "stature" confided to influential columnist Buster Olney that all the grand old game of Baseball need do to regain its grip on the popular fancy is to chop the length of its games from nine innings to seven innings.

The chap who came up with this "Eureka" moment is said to have been totally serious; his rationalization being that such a move would curb boring four-hour tilts, add pizzazz to the product, introduce charming new strategies, save pitchers from arm trouble, and increase the game's appeal to an impatient younger generation notably possessed of a very limited attention span.

Peachy! That would make it just like Little League; a happy prospect. Perhaps MLB could also have a 10-run rule, terminating ballgames once they become too one-sided. So boring! And maybe if the thing were still tied and thus undecided after seven innings they could have a home run-hitting contest to determine the outcome. That would really rouse the kiddies.

Not surprisingly, the proponent of seven inning games wishes to remain anonymous.

This is the second time in little more than a month that a MLB executive in a burst of pseudo enlightenment, has proposed radical nonsense to "juice up the game." You'll recall that during spring training, a Red Sox executive -- that would be the one who serves as maestro of banal ceremony, self-serving celebration, and related folderol -- proposed rather ridiculously to have the public address announcer declare every ball, every strike, asserting every count, from start to finish, for all to hear, at every game.

Can you imagine the mindless monotony of such a ceaseless drone? Can you conceive of anything that might reduce attending a ballgame to a more abject and benumbing experience? It would become like Bingo! Do they think we who sit in the bleachers are so dumb we can't keep count of the count?

This fellow -- the proponent -- was also entirely serious. In fact, his gimmick was given a trial run for a few innings at a Fort Myers' exhibition tilt. Aside from some well-deserved snickers in the seats, the experiment registered embarrassing indifference, while the Boston sports-media -- which assiduously avoids ruffling the feathers of the Red Sox front office -- ignored it.

Sometimes you wonder if some of these alleged major league baseball executives have ever actually seen a major league baseball game.

Rescuing the Celtics

As the Celtics seek to dig themselves out of one of the deepest holes in their illustrious history, we should bear in mind the advice of arguably their most knowledgeable critic. That would be Bob Ryan, ex of the Globe, and I mean "critic" in the classical sense of that term; denoting one who does not mindlessly "knock" but rather scrupulously analyses a subject. That's Bob.

And he tells us, regarding these Celtics, that we should expect only "itsy, bitsy" progress in the restoration this off-season as Danny Ainge plays the best card he holds, a fistful of draft picks only one of which is a certified blue-chipper, although he's displayed a knack for finding talent further down the food-chain. Once upon a time in the NBA, say back around 1956, you could rebuild overnight mainly via the draft. Not so easy anymore; nor is that the entire measure of the difference between GM Auerbach and GM Ainge, by the way.

The draft is always a crapshoot, but Ainge will make the right choice given such choices as may land in his lap. How he deals with the Rajon Rondo question may say much more about how well the restoration proceeds. He continues to infer nice things about his mercurial point-guard. But is that because he really believes them, or because he hopes to pump up Rajon's trade value, greatly diminished by his recent health issues plus those spates of 'the mercurial'.

Presumably, in making this crucial decision this little factoid will be considered. The Celtics had a wretched record of 7-23 this season when Rajon played and a limp but decidedly more respectable 20-32 mark when he didn't. What to make of that? Granted in such a miserable season how much relevance does any single factor have? Moreover, the player was never 100 percent. On the other hand, it adds to the intrigue, does it not? Productive or otherwise, this Celtics' off season will be mighty interesting.

Jacoby an MVP

We leave you with a prediction; never a specialty of this space. If he stays healthy, Jacoby Ellsbury is going to lead the AL in hits, runs, doubles, stolen bases, OBP, and batting average which will earn him for him the MVP award he narrowly missed his best year in Boston. Which should please the boo-birds in Fenway's bleachers no end.