Obituary: Father David J. Bartley, former pastor in Lynn and Salem
---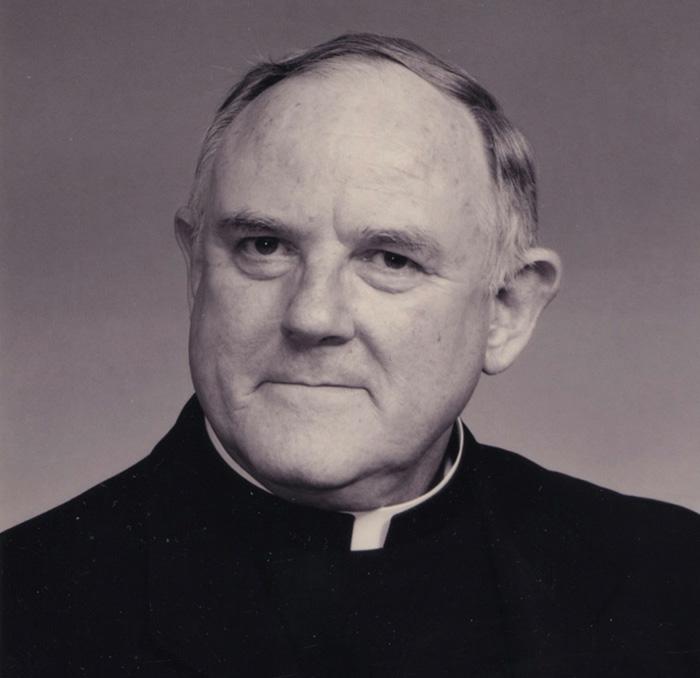 Father David J. Bartley Pilot file photo
Help us expand our reach! Please share this article
Father David J. Bartley died in Danvers on Jan. 27, 2015. He had been in hospice care for a short time.

An Amesbury native, he was one of the six children of the late Louis and Mary (Shaughnessy) Bartley. He attended the parish school at St. Joseph, Amesbury and high school at Immaculate Conception, Newburyport. Before entering the archdiocesan seminaries in Jamaica Plain and Brighton, he attended St. Philip Neri School in Boston which Cardinal Cushing had established to provide high school graduates and college students with some "pre-seminary" education, especially in Latin, Greek, and Philosophy.

He entered Cardinal O'Connell Seminary in 1962 and on completion of his seminary formation he was ordained at Holy Cross Cathedral on May 23, 1970 by Auxiliary Bishop Jeremiah Minihan; the aging Richard Cardinal Cushing was too ill to ordain the Class of 1970.

For the first 12 years of his priestly ministry he was assigned as an assistant, associate or parochial vicar in four parishes: St. Monica, South Boston (1970-1973); St. John the Evangelist (French), Newton (1973-1975); St. Pius Fifth, Lynn (1975-1976); and St. Mary, Lynn (1976-1982).

For almost the next decade he was hospital chaplain at three Lynn hospitals: Lynn, Mount Pleasant, and Union. He lived in residence as hospital chaplain at St. Mary and then at St. Jean Baptist (French) Parish, both in Lynn. He was well appreciated in the challenging ministry.

He subsequently served as pastor of St. Jean Baptist (1991-1998); parochial vicar, St. John the Evangelist, Swampscott (for several months in 1998) before being named pastor at St. Thomas the Apostle Parish in Salem.

He was granted health leave in 2004 and in 2007 senior priest status. He was able to assist several parishes on the north shore in spite of his poor health.

Father Bartley's Funeral Mass was celebrated on Jan. 31 at St. Adelaide Church, Peabody with the pastor, Father Raymond Van de Mortell serving as principal celebrant and homilist. Following the Funeral Mass, Father Bartley was buried in St. Joseph Cemetery, Amesbury.

Survivors are his siblings: Richard, Damariscotta, Maine; Mary Louise, Amesbury; James, Rye, N.H.; Margaret Roche, Buxton, Maine; and Paul of Dataw Island, So. Car.