Obituary: Gerald T. Reilly, second lay chancellor, dies at 91
---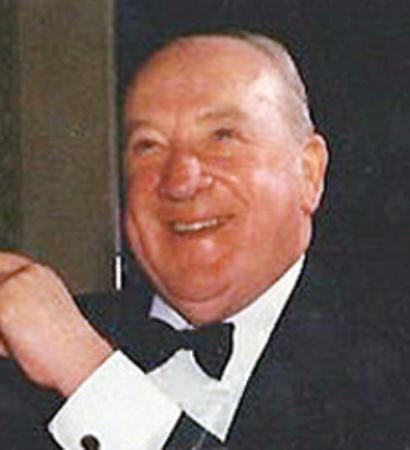 Gerald T. Reilly Courtesy photo
Help us expand our reach! Please share this article
A big man with a big heart an even bigger smile and a passionate golfer, Mr. Gerald T. Reilly died Nov. 23 in Boston. Bernard Cardinal Law had named him chancellor of the archdiocese on Oct. 1, 1989, the second layman to hold that title in the archdiocesan cabinet structure. In the restructured position of chancellor, he served primarily as the financial operating officer of the archdiocese a position that brought membership on many boards, committees and commissions.

Husband of the late Joan (McSweeney) Reilly, he was a Boston native, born in the Hub's Mattapan section on July 12, 1924. He was an alumnus of Bentley College, now University; he would readily joke that he went to the "other BC." An accomplished finance man he founded his own accounting firm, now one of the largest in the area.

A man with many interests and a generous supporter of many civic and Catholic causes, he was board member and often chair of boards of such diverse organizations as the American Red Cross and St. Patrick Manor, Framingham.

He became a great favorite of chancery staff -- no easy task when you carried the title of chancellor and all of the implications that came with it. He won over an even more skeptical group, the pastors of the archdiocese. His easy going manner, his readiness to listen and availability to meet personally with pastors earned him a well-deserved reputation for getting things done and greasing the sometimes rough roads of the administrative aspects of the chancellor's "realm". That included among other areas -- loans, new construction, renovation projects, and the like.

The fact that he was known as an avid golfer helped greatly with many of the pastors who were as accomplished or almost as accomplished as he was.

The father of ten children, grandfather of 23 and great grandfather of seven, gave him a perspective on life that said 'people are more important than things.'

He was a former president and member at Charles River Country Club, Newton and a former member of Quail Ridge Country Club in Boynton Beach, Fla. He was veteran of the United States Coast Guard serving during WWII. Pope St. John Paul II named him a Knight of St. Gregory.

His Funeral Mass was celebrated at St. Theresa of Avila Church, West Roxbury on Nov. 28 followed by interment in St. Joseph Cemetery, West Roxbury. His immediate survivors are his children: Judy, Beverly; Gerald, Cataumet; Jane Lanagan, Medfield; Joanne Ryan, Westwood; John, Grafton; Julie Blettner, Manchester by the Sea; Janine Lawlor, and Jody Brady, both of Walpole; and Joseph, West Roxbury.